Constructing keychain stories. Constructing time
June 19, 2019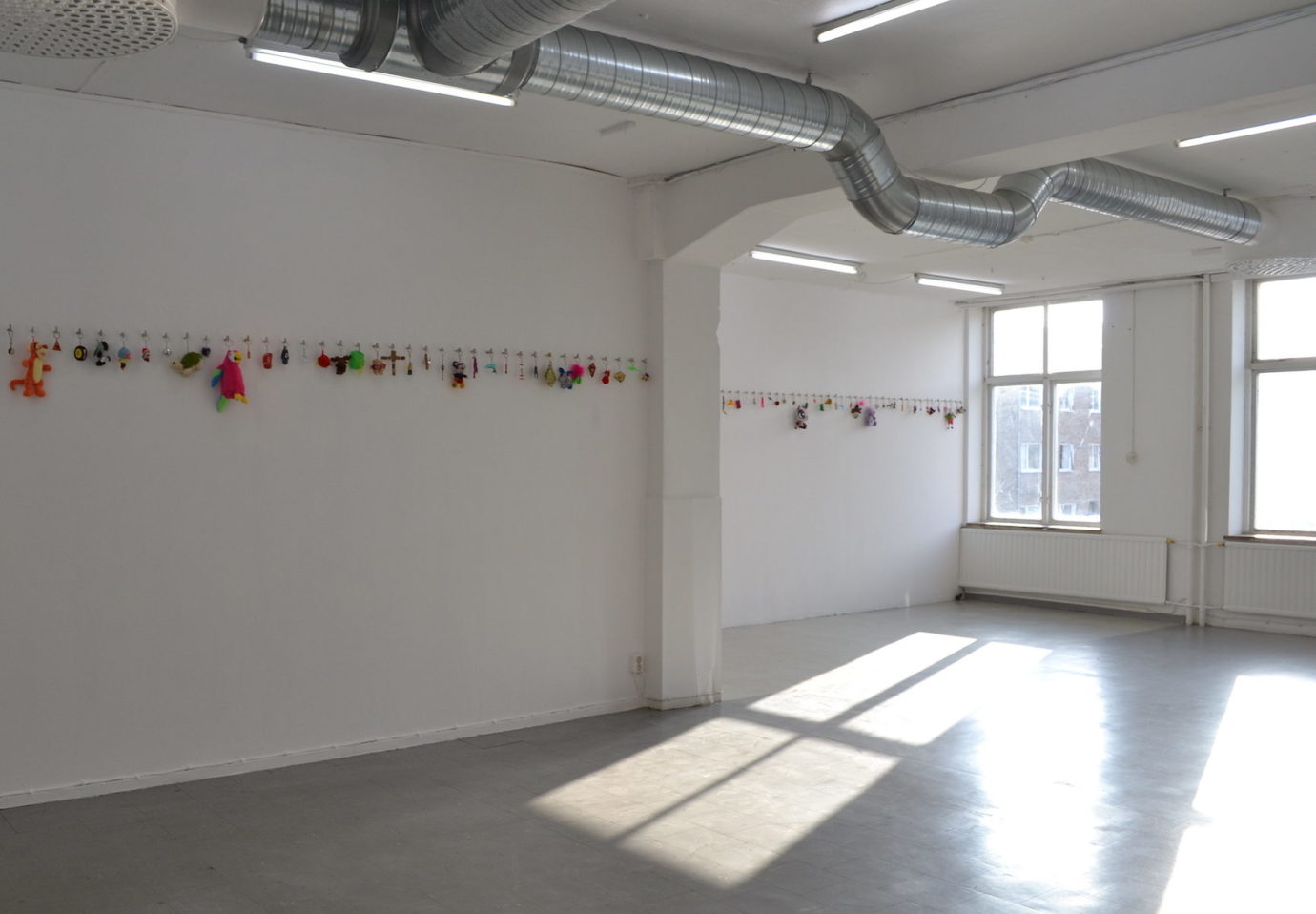 Workshop with Azadeh Esmaili Zaghi
Wednesday, June 19, 2 pm – 4 pm
Garaget, Malmö
Open to everyone, no age restriction
Free participation
As part of the public program of the exhibition The time it takes: Azadeh Esmaili Zaghi, open for visitation at Skånes konstförening gallery until July 14 2019, we invite you to take part in the workshop "Constructing keychain stories. Constructing time".
How can you tell a story, happy or sad, long or short, in one object? We welcome you at Garaget to build your own keychain that encompasses a story you want to tell. For that, you can bring your own loved objects that you would like to turn into keychains, or make new objects out of the materials that we will have available. At the end of the workshop you can choose to keep the keychains or donate them to Azadeh's collection, where they will be treasured.  
The workshop is directly inspired by the large scale installation "Keys of Heaven", that Esmaili Zaghi is exhibiting for the first time to its full extent. The installation is made of over six hundred keys and keychains – a collection that the artist has gathered throughout her entire life, from various people and various places. It comprises an unending series of references, from toys to cultural cliches, from well known brands or souvenirs, to handmade keepsakes. Keys of Heaven is an ongoing memorial, growing throughout the years, referencing childhood and the often untold stories of children – caught in international conflicts, or in the economic struggles of their parents, or living their daily lives in various contexts. The meaning of keys and keychains relates to home, belonging, losing something or keeping it with care.
The workshop will be followed the same day at 6 pm by an artist talk taking place at Skånes konstförening, Bragegatan 15.
Azadeh Esmaili Zaghi was born in Iran-Tehran in 1981 and has been working on the Swedish art scene for the past ten years. She holds a Master of Fine Art from Valand Academy and a BA in Fine Art from Azad Art and Architecture University of Iran. She has also been educated in the field of "Critical pedagogy and project management" for the past two years, and has worked as a teacher on the elective course, "Art, Pedagogy and Social Actions" at Valand Academy in Gothenburg. Azadeh Zaghi has participated in a wide range of artistic and educational projects in relation to the contemporary art scene with a focus on representation, democracy, accessibility and involvement. Her pedagogical experience ranges from Kulturföreningen Tåget and Borås Art Museum, Gothenburg Konsthall, Röda Sten Konsthall, ICIA – Institute for Contemporary Ideas to the Gothenburg Art Biennial, within the framework of art education, project curating, and art consultancy. During the past ten years she in addition has taken part in around twenty exhibitions in Gothenburg, Borås, Norway and Iran, showing her work in spaces such as Gothenburg Konsthall, ICIA Konsthall, Gallery 54, Gallery Aveny and Gallery Konstepidemin.
Curatorial team: Simona Dumitriu & Tawanda Appiah