Vänta på ett mirakel: Urval ur Aktionsarkivet
Mar 31 – Apr 30, 2017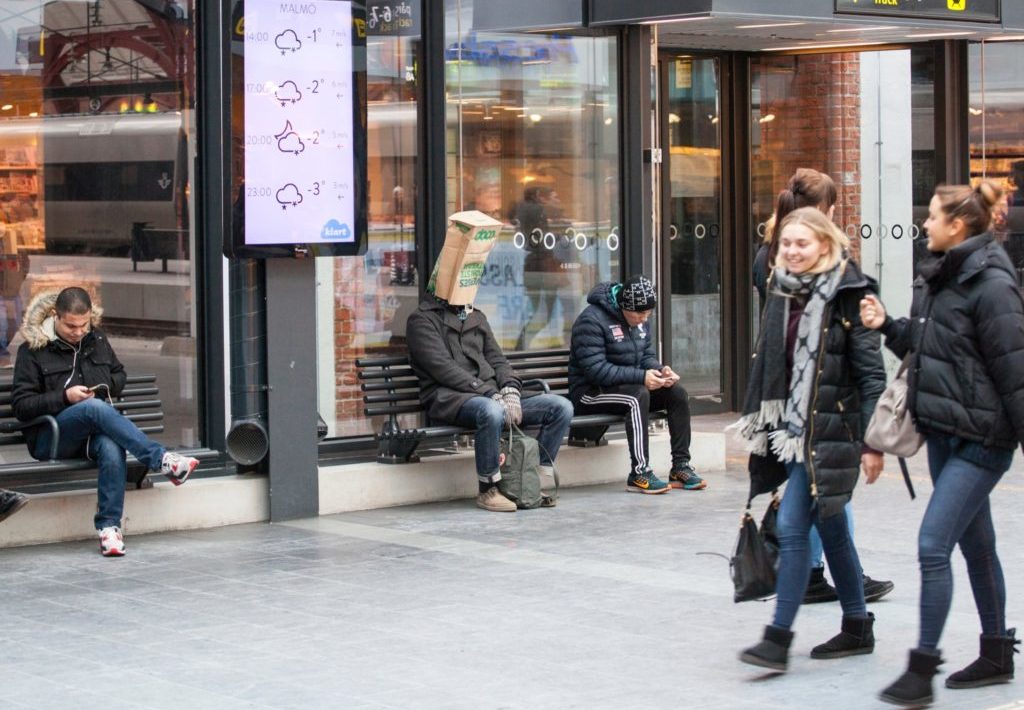 With subtle interventions into everyday life situations Kanslibyrån through their actions expose routines, rituals and habits taken for granted.
The actions are usually performed in various public spaces but also in more personal and intimate places like in the home, studio, or in one's own body. Common to all of these different sites is the fact that they all have an often overlooked socio-political potential that the actions manage to unveil and make visible. According to the Kanslibyrån every act in everyday life has a socially critical and subversive potential.
In their exhibition at Skånes konstförening a selection of the growing archive of actions is displayed together with a selection of recently performed actions in Malmö's public spaces.
Kanslibyrån is a activist groups and artistic institution consisting of the two artists John Huntington and Per-Arne Sträng. Aktionsarkivet (The archive of actions) was established during 2007, it is one of several artistic processes Kanslibyrån continuesly works with. Aktionsarkivet currently consists of more than 500 actions, executed, documented and archived.