Tedious Landscapes
May 8 – June 7, 2015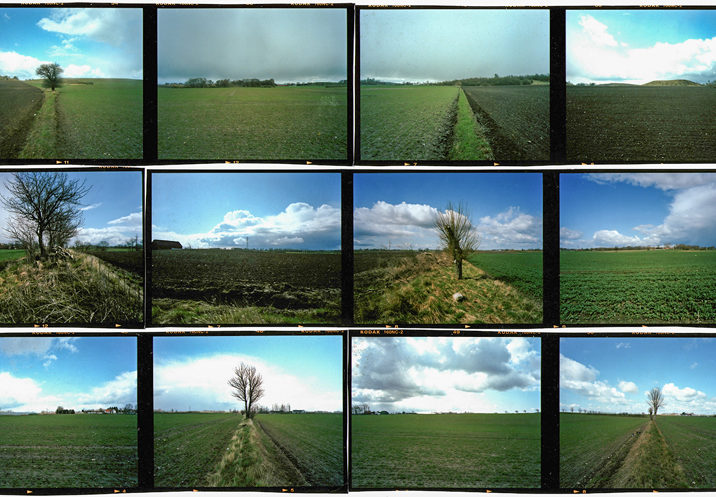 Tedious Landscapes
Opening 8th May 6-9 pm, the exhibitions is open Wed-Fri 2-6 pm, Sat-Sun 1-4 pm
Artist talk Wednesday 20th May 7-9 pm
Guided tour Sunday 7th June 2 pm
In our flat landscapes and extensively expoited soil, a common cultural ground can be detected between Denmark and Southern Sweden. The areas surrounding the big cities Copenhagen and Malmö/Lund, Saltholm and the long stretches of beach have a lot of common features in both flora and fauna. But commercial forces are at play too, heavily influencing the cities development and the appearance of these peripheral areas. Highway constructions, train stations and large shopping malls provides a framework around our everyday lives that makes it easy for us to overlook. In other words: What do we see, and what is the photographer seeing, when we look at our landscape?
Tedious Landscapes aims to rearm and sharpen the awareness of the landscapes we live in. The exhibition seeks the non-exotic and tries to uncover the hidden layers in constructed nature – with an investigative, humoristic and anarchistic gaze. The exhibition invites 4 photographers, who through their personal interpretation of the landscape will be able to shed some light on theland.
Bios:
Christina Capetillo (DK) is trained as an architect, something that becomes evident in her photographic interests. She has a unique ability to capture the space of the landscape, and often have dealt with the neglected and excluded areas between the city and the countryside.
Jeanette Land Schou (DK) is preoccupied with the backsides of the cities, and interprets them as an expression of an unconscious and uncontrolled transformation. She portrays the great distances between the storehouses in the Svågerstorp trade area, the parking lots and the road constructions decorated by forests of flags. If you don't have a car, and if you don't have money, Svågerstorp becomes meaningless. It's a non-city.
Finn Larsen (DK/SE) participate with a photographic mapping along Malmö municipality boundaries. Methodical he have photographed 36 different locations, 360 degrees. The many photographs are presented as contact prints placed on tables.
John S. Webb (SE/UK) is walking. He is walking in the areas of Skåne with his camera. With a mild humor and curiosity he sends us messages from the outer regions, where everything is a little bit left over and a little bit awry.