Screening: 3 Acres in Detroit and I am farming humanity
Feb 25, 2016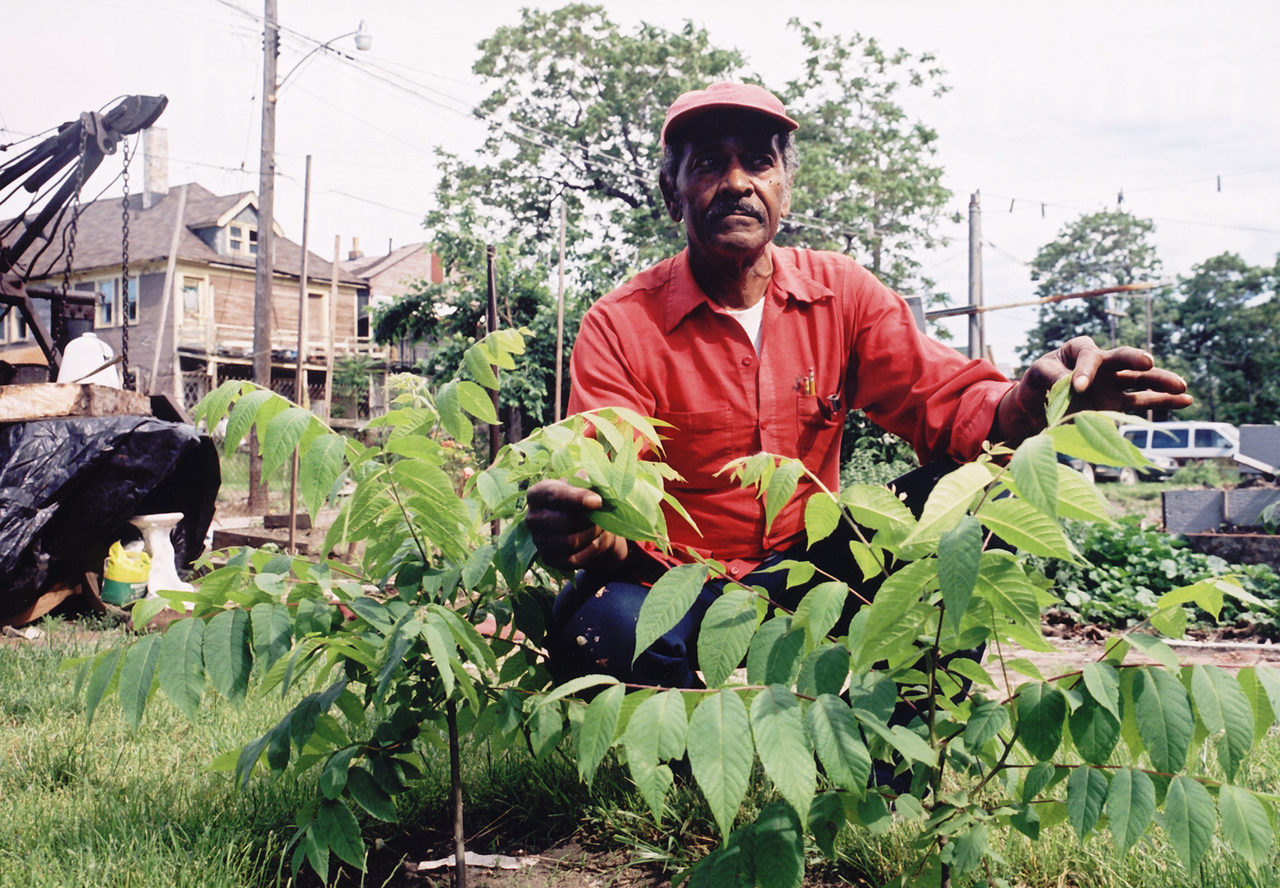 Screening: 3 Acres in Detroit and I am farming humanity
Language: English
Free entrance
In collaboration with Odlingsnätverket Seved we will screen the critically acclaimed short documentary 3 Acres in Detroit, and Ingo Wetter's and Annette Weisser's film I am farming humanity (2001).
Already at 17.00 we welcome everyone to Odlingsnätverket's new growing room where you can pull up early seedlings of tomato, chili, artichoke, cardoon and other things that need time! Take your seeds and cut empty milk cartons and other things to plant in and came to the corner where Sevedegatan meets Bragegatan!
3 acres in Detroit
Synopsis: Donnie and Fred knew nothing about urban farming when they picked up shovels and adopted a plot of land. This strikingly beautiful portrait looks at two unlikely characters as they endeavour to turn one of Detroit's many abandoned properties into a three-level greenhouse. Armed with hand tools and relentless spirits, they plant the seeds of change in an effort to take back not only the food production but also Detroit.
I am farming humanity
Since the year 2000, artists Ingo Wetter and Annette Weisser frequently visit Detroit, Michigan for studies, research and artistic production. The film "I am farming humanity" is part of this work. Lee Burns, a retired engineer who is interviewed in the film, believes that farming and gardening is a way to communicate and create empathy. He gives his account on gardening from a holistic perspective, and from experiences from his own life, his childhood in Mississipi and his life at Detroit's Lower East Side.