Simona Dumitriu, new curator at Skånes konstförening!
Jan 29, 2018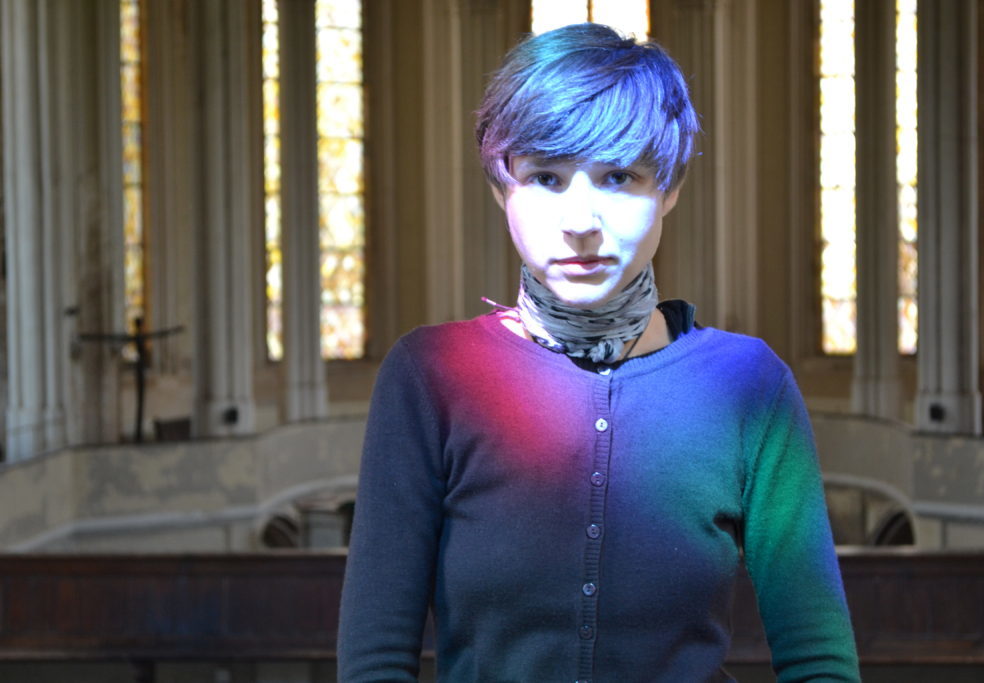 Simona Dumitriu, new curator for the years of 2018 and 2019.
Simona Dumitriu is a curator and artist working at the intersection between artistic research and teaching practices related to the representation of gender identity and memory in public space. She has been engaged in a number of language/translation based projects with free education as well as working in collectives exploring queer activism and theory.
She holds a PhD in Visual Arts (granted in June 2011): The Archive, Instrument and Concept in Contemporary Art, at the National University of the Arts Bucharest. Simona was the initiator and member of Platforma space and collective in Bucharest – an artist-run space used for exhibitions and workshops, but also as a meeting place for interdisciplinary, social or political initiatives (2011-2015). From 2016, as part of the Local Goddesses group, she has co-curated the program FemCAV, dedicated to exhibiting women* (transgender and non binary persons inclusive) performers and multimedia artists, at CAV Multimedia gallery in Bucharest.   
As well as writing about contemporary art for Arta magazine and being guest featured in IDEA magazine, she has an ongoing project with her partner Ramona Dima, forming the artistic duo Simona & Ramona aka Claude & Dersch. Together they research poetry, archives and urban contexts for feminist and queer traces and affect to be resurrected and reperformed. The duo had a residency during the autumn of 2017 at UNICORN – Artists in Solidarity during which time they also performed their piece – You are the best cook in the universe, my love! – You are so sexy, my love! at Skånes konstförening in late October. We are now happy to welcome Simona back to us as our new curator.
Simona Dumitriu:
I am extremely enthusiastic to become part of the collective at Skånes konstförening. I am looking forward to relocate to Malmö and start working with its fantastic, diverse and strong local contexts as well as bring to Skånes konstförening something of my experience. It will be a life change for me and I hope to reflect that in my work as well. I hope that we can build shared trust and a safe space at Skånes konstförening for as many persons and initiatives as possible.