Black Archives Sweden: Public Archives and Colonial Traces
Sept 30, 2021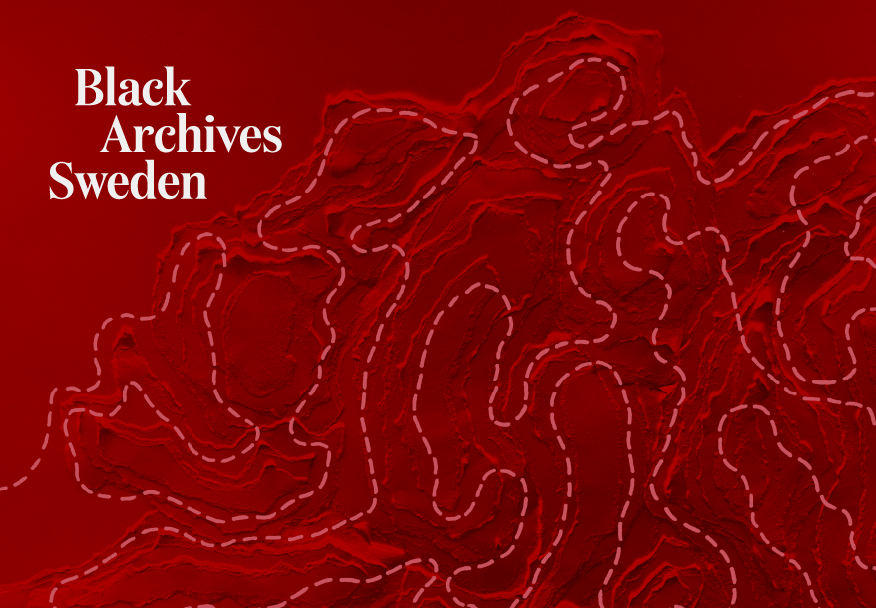 Performance and talk with Nana Osei Kofi & Lena Sawyer
Sept 30, 18.00, on Zoom.
The event is led by Ellen Nyman
Skånes konstförening is happy to continue our collaboration with Black Archives Sweden, a contemporary archive on Afro-Swedish experiences:
"Public archives bearing of racist and violent histories have been under scrutiny in recent years. Around the world, many statues have been removed and some of those remaining have been transformed in new ways by the public. A question that has emerged in this period of reckoning has been: What do these statues commemorate and for whom? Public demands on these public archives of violence have evoked consideration on how to confront racist histories and their aftermath, connecting the past to the present.
At the well-frequented Järntorget in Gothenburg stands the statue De Fem Världsdelarna (The Five Continents) by Tore Strindberg, commonly referred to as Järntorgsbrunnen. The statue depicts five women representing the five world continents and was sculpted to praise and hail Gothenburg as a global exporter of iron ore. In the words of Lena Sawyer and Nana Osei Kofi, "Järntorgsbrunnen is a marker of imperial memory and the European colonial archive".
In this performance and talk, Lena Sawyer and Nana Osei Kofi pay particular attention to the bronze cast of a naked woman representing the continent of Africa. Through performance and with a methodology of listening, they attend to the low frequencies of the statue: the stories, counter narratives, and refusals as well as imagining alternative visions for our public spaces. It is also a statue that speaks loudly of Sweden's role in the transatlantic slavery and colonalism."
The performance is in both Swedish and English. The talk following the performance will be in Swedish.
Lena Sawyer is an Associate professor of Social Work and teaches at the Department of Social Work at Gothenburg University. She is a cultural anthropologist by training and received her Ph.D from the University of California, Santa Cruz. She has lived and worked in Sweden the past 20 years and her research has focused mainly on racism and intersectional power relations from a variety of perspectives. She currently is interested in public memory and commemoration in relation to coloniality.
Nana Osei Kofi, born and raised in Gothenburg, is Associate Professor of Women, Gender, & Sexuality Studies and Director of the Difference, Power, and Discrimination Program at Oregon State University. She received her Ph.D in critical studies in 2003 with the dissertation, In the Image of Capital: The Making of the Corporate University. She has worked on a range of interdisciplinary research projects focusing on promoting universities that are equal, inclusive and critical. Currently, she is working on several research projects focusing on AfroSwedes, from an intersectional perspective.
Ellen Nyman is a doctoral student at the Acting Department with a special interest in performative and activist traditions that touch on social and normative constructions, decolonizing processes, Black studies and adoption. She works mainly as an actress but sometimes also with stage directing and visual arts in the form of happenings and video works and has worked and exhibited both in Sweden and abroad. At Uniarts, she teaches the course Decolonizing Strategies in Performing Arts and Activism (7.5 credits). She is currently working on her artistic research project Performative strategies dimensions of emancipation.
Graphic design: Sarah Katarina Hirani
This talk is organised with support from Malmö Stad and in collaboration with Skånes konstförening.