On the pulse of water
Sept 22 – Oct 29, 2023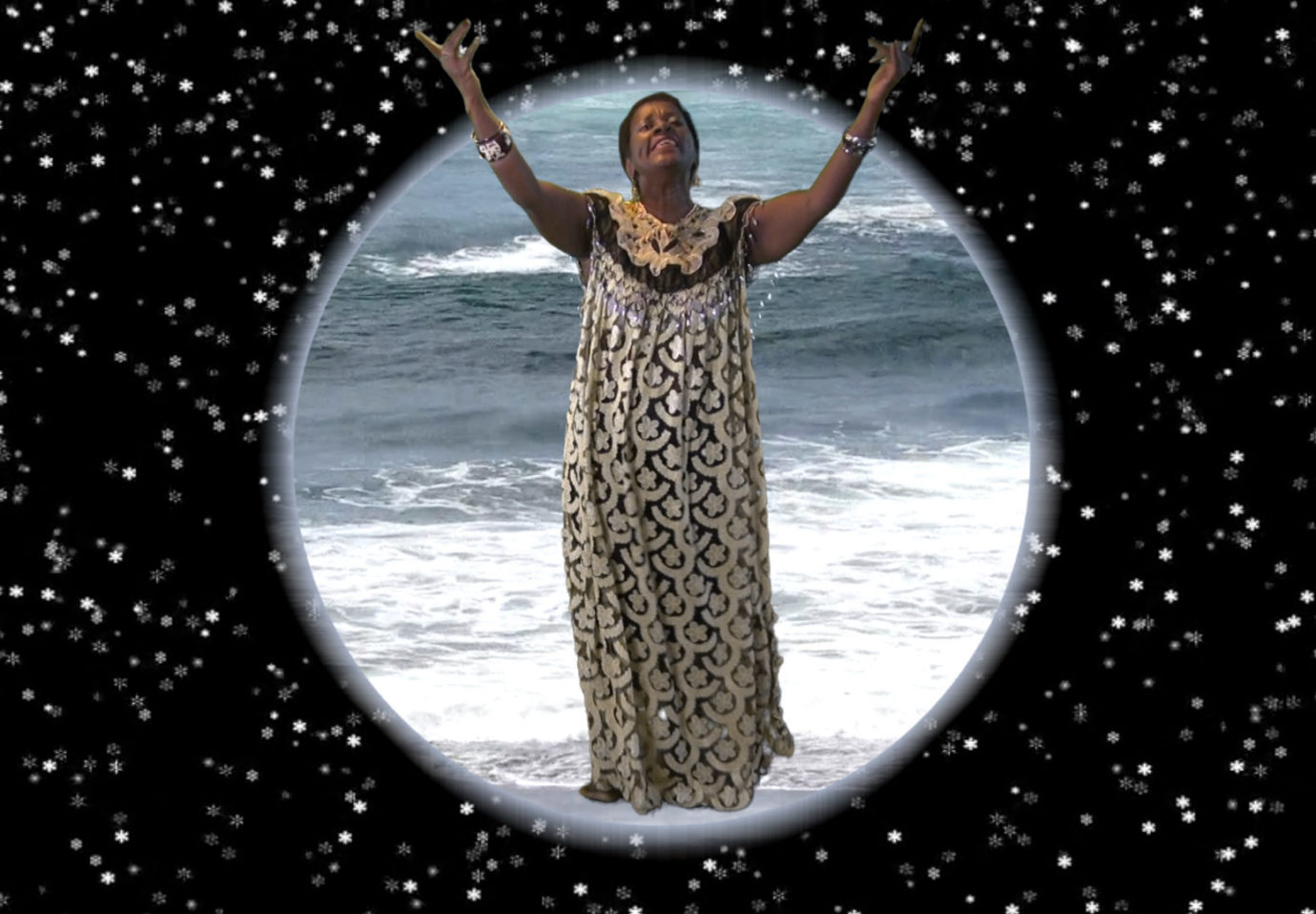 On the pulse of water
CUSS Group, Lisa Tan, Runo Lagomarsino, Tabita Rezaire
Sept 23–Oct 29, 2023
Welcome to our Fall exhibition
Vernissage Sept 22, 18-22
18.00: Doors open as part of Malmö Gallerihelg
19.00: Inauguration
On the pulse of water presents an anthology of video art by CUSS Group, Lisa Tan, Runo Lagomarsino, and Tabita Rezaire. It contemplates history, points of contact, language, affect, and satire, all unfurling through the fluid lens of the screen.
In the exhibition, water emerges as a protagonist, manifesting as it floats, crashes, and submerges. Simultaneously, its auditory presence resonates from gentle hissing to tumultuous roiling. Water possesses an allure with its effervescence, the rhythmic cadence of waves, and the quintessence of the colour blue. Yet, it remains feral with a power that commands reverence. 
In Waves (2015), Lisa Tan engages in conversation with Virginia Woolf's stream of consciousness writing and Gustave Courbet's seascapes. Through rhythm, Tan manipulates image, text, and sound in the interrogation of liminality, technology, and hydro relations. Runo Lagomarsino poses the question, "Who decides where the dividing line goes between you and me, them and us?" In his evocative piece, Europa Point (2019), he focuses on the Strait of Gibraltar, investigating the Mediterranean Sea as both a fracture and a symbol of the world's borders. 
Tabita Rezaire's Deep Down Tidal (2017) delves into water's role as a repository of memory. She unravels transoceanic networks and their political and technological affects; from fibre optic cables to sunken cities, drowned bodies, and the hidden histories of navigation and sacred signal transmissions. Rezaire plunges into the colonial remnants interwoven within oceanic passages. CUSS Group's video works shift the gaze toward downtown Johannesburg, and into unknown augmented worlds. Their work makes a comment on the corporatization of spirituality and the promise of paid for salvation. They use various gestures and the iconography of water to point at the complexities of life in post-apartheid South Africa.
On the pulse of water pays homage to the intricacies of water, referencing its forms and symbolism. It draws a connection between the contemplations of metaphorical fluidity, the exploration of tragedy, and spirituality.
Curator: Tawanda Appiah
—
Technician: Oscar Häggström
Inspired by Maya Angelou's "On the Pulse of Day",
The exhibition's title finds its lyrical array.
We extend our special thanks to the Malmö Konstmuseum for their invaluable support during the curatorial research, and Malmö Konsthall for their support in production.
Image: Tabita Rezaire, Deep Down Tidal, video still, 2017.