Facts don´t speak for themselves – Migration and European borders
Aug 27 – Sept 25, 2016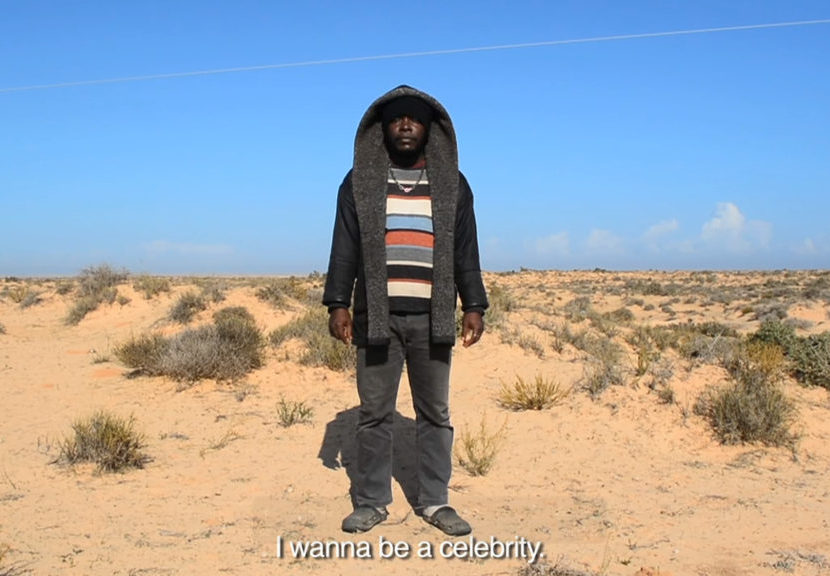 Facts don´t speak for themselves – Migration and European borders
Skånes konstförening in collaboration with Museet för Glömska
Opening August 26, 6-9pm
Opening hours: Wed-Fri 1-5pm and Sat-Sun 1-4pm
The exhibition is on view until September 25
This project focuses on the current migratory landscape and the consequences of the border- and surveillance politics of Europe. Art about migration and refugees confronts us with the problem of how to represent the politically unrepresented and how to exhibit an ongoing and man-made catastrophe. The so-called refugee crisis appear to have created a crisis of images and facts. What should be in focus: the refugees, the victims, the camps, the smugglers or the systems and countries that maintain and aggravate the crisis?
The Museum of Forgetting has since 2014 pursued a curatorial investigation on art and migration in the project Is This the Time for Art? This exhibition is the next step in this investigation, an exhibition for Skåne Konstförening in Malmö.
We know that bombs fall upon innocent people, we know that the US and EU have a great responsibility for the collapse of the Middle East, we know that people drown in large numbers upon fleeing the catastrophe because of EU's border politics and the closed down asylum system. But facts don't speak for themselves. Facts don't act by themselves. Somebody must speak for them, give them form, narrate how Europe have become a name and a symbol for border surveillance, walls, fear, camps, and drowned people. And something must be done.
This project has been showing art and setting up talks at different venues, moving between the gallery and the political activist meeting, in Norrköping, at Supermarket in Stockholm, at the Peoples' Global Action meeting in Stockholm, at Art Athina in Athens, and at the Ormston House Gallery, Limerick, Ireland
Artists:
Klitsa Antoniou (Cyprus)
Kimbal Quist Bumstead (UK)
Nuría Güell (Spain)
Daniela Ortiz (Peru)
Xose Quiroga (Spain)
Kristina Müntzig (Sweden)
Dror Feiler (Sweden/Israel)
Gunilla Sköld Feiler (Sweden)
Runo Lagomarsino (Sweden)
Oscar Lara (Sweden/Peru)
The exhibition is curated by Erik Berggren
The Museum of Forgetting is led by Erik Berggren and Kosta Economou
www.museetforglomska.se
MFG has received financial support from the Swedish Arts Council and the regional authority, Region Östergötland, Sweden.
We would like to thank Hans Carlsson and Skåne Konstförening for a good collaboration.