Meditations of the Black Archive (Talk #1) – Possibilities of a Black archive
Mar 31, 2021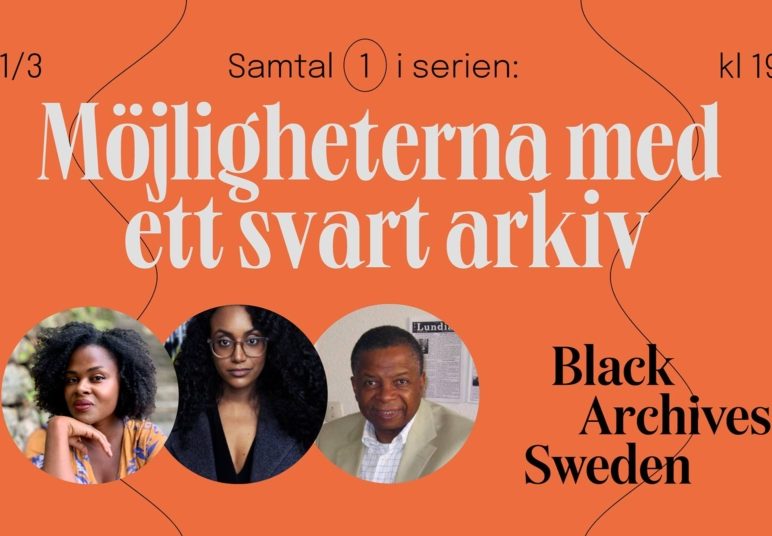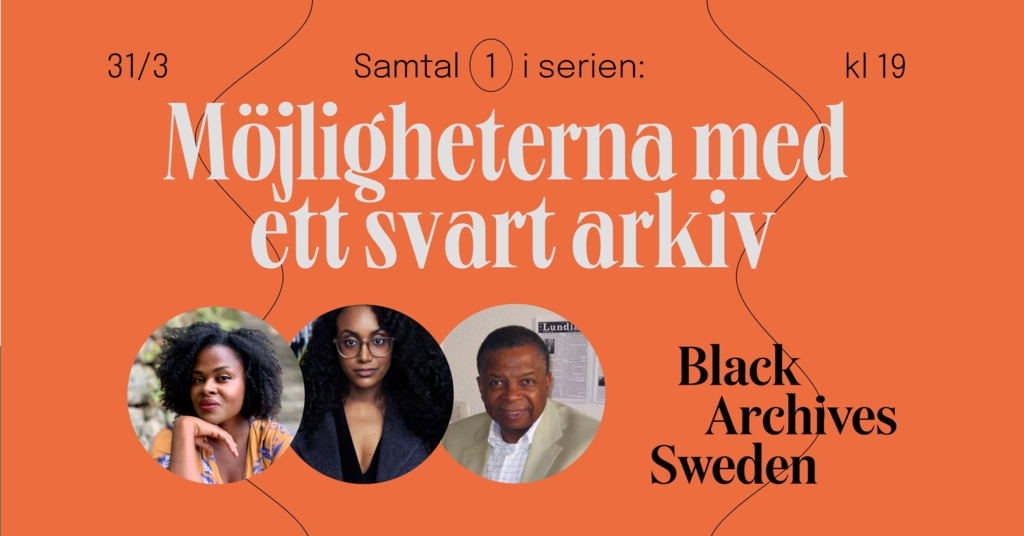 Meditations of the Black Archive (Talk #1) – Possibilities of a Black archive
March 31, 2021, 19.00
Online talk with: Judith Kiros, Rafaela Stålbalk Klose och Madubuko Diaketé
To join the talk, follow this Zoom link!

Skånes konstförening is happy to co-arrange the first talk in the series Meditations of the Black Archive, organised by Black Archives Sweden.

"Possibilities of a Black archive" is the first instalment of our upcoming "Meditations of the Black Archive" series. The talk will be an introductory mapping of Black archives as a space of possibility and rupture.

Our three speakers of the evening, Judith Kiros, Rafaela Stålbalk Klose and Madubuko Diaketé will provide thoughts on the meanings of the Black archive from their experience and practice. Along with their hopes, speculations, desires, and constraints entangled with the Black archives in the Swedish context. As such, the three speakers will offer us a start to a conversation.

Judith Kiros is a poet, journalist and Ph.D. student in literature at Karlstad University. Her debut book "O", partially poetry and essay, is an extensive and rhythmic deconstruction of Shakespeare's tragedy, Othello.

Rafaela Stålbalk Klose is a journalist who in 2018 made the acclaimed documentary "A worthy grave for Black Sara" for Swedish Radio P1. The reportage is about the South African Mazahr Makatemele who came to Kalmar in 1862. Makatemele's story is an early and important testimony of the often forgotten history of black women in Sweden. In her work, Rafaela readily investigates stories on identity, culture and gender from a social perspective.

Madubuko A. Robinson Diakité is a human rights lawyer, writer and documentary filmmaker. In 1968, he moved to Sweden to study film-making and continued on with a Ph.D. In 1992, he earned a Licentiate in Law at Lund University. Currently, he researches in human rights at the Raoul Wallenberg Institute in Lund and is active in anti-discrimination organisations in Sweden. He has published articles on film and human rights law for several international publications and has headed several projects on the rights of people of African descent.

This first talk is organised in collaboration with Skånes konstförening. 

Skånes konstförening's public program and exhibitions are supported by Malmö Stad, Region Skåne, Swedish Arts Council, and ABF.