Last Looks: Talk and Farewell Party
Dec 11, 2022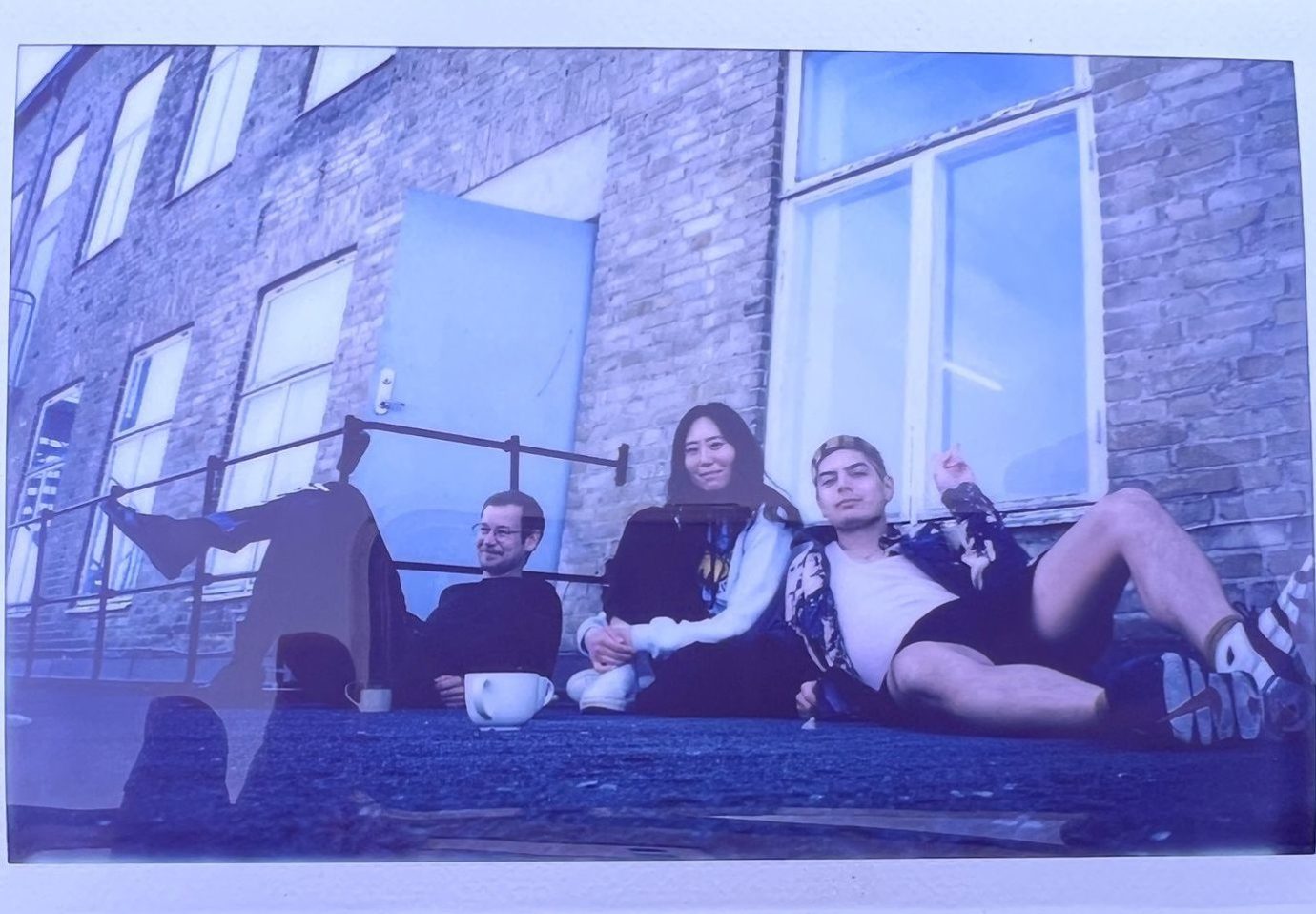 Curatorial talk and farewell party
Dec 11 from 16.00
With C. Grace Chang and Jeuno Kim
The conversation is approx. 1 hour long, followed by a party
The end of this year marks the end of C. Grace Chang's 3-year curatorial tenure at Skånes konstförening. On December 11th, we'll wrap up the period with a lively talk—and a party, of course! Grace will talk about the past 3 years at Skånes konstförening, the changing art scene in Malmö, and working as a curator and artist. The conversation will be led by Copenhagen based artist and researcher Jeuno Kim.
"This past weekend, we opened the last exhibition I'll curate at Skånes konstförening. The last. Even as I write this, I can hardly believe it. Three years ago, this place took a chance on me. I came in worried and hopeful and full of imposter syndrome. I had super high ambitions, and in the face of the pandemic, I sometimes felt like we were just throwing content into the void. (I know better now.)
There's so much I'll never forget. Having to pivot to a closed opening for Mandhla Ndubiwa's gallery debut in March 2020—on the night that all the restrictions came! Building and staining a boat with LealVeileby for Danielle Brathwaite-Shirley's otherworldly interactive installations. Vincent Chong's exuberant drag performances mixed with Chinese calligraphy and the tallest heels. Picking the perfect "bland office plants" to complement Roxy Farhat's stock footage-based absurdism. Watching Jacqueline Hoàng Nguyễn's giant, technicolor sand portraits come to life. Witnessing Elia diane Fushi Bekene's blend of somatic healing and artistic practices. Getting to show amazing local artists like LealVeileby, Rasmus Raphaëlle, Moncef Henaien, and Yasmina Malmsten. Making a digital weekend with Kamra Hakim, JJ McDonald, and Activation Residency in New York. Creating the Third Space Residency for local QTBIPOC talent (which was a huge dream, by the way).
There are honestly too many incredible people and events to name here! So many commissioned works and debuts! Openings that turned into parties. Late nights too. Sometimes, the job literally hurt. (Shoutout to chronic pain diseases lol) But I was always so grateful to be a part of this place—to be trusted to do this work.
Three years ago, I looked around and saw no real room for marginalized voices beyond the well-meaning but ultimately otherizing "flavor of the week" situation. Three years later, Skånes konstförening has become a place where our perspectives can just be unremarkable norms, where visitors and artists alike might have a soft place to land and explore their imagination. 
While this might be a for us/by us space, we really do appreciate all visitors! So to everyone who visited or reached out over the years, thank you. Your presence and your kind words have meant so much. To my fellow staff, technicians, and the board, thank you—truly. People like to assign one face to a thing, but all of this was only possible because of your hard work and support. 
To all of you reading this now, thank you. It's been a wild and incredible journey, and I wouldn't have it any other way."
– C. Grace Chang
Photo credit: Vincent Chong