Croquis and Off Highway
May 25, 2017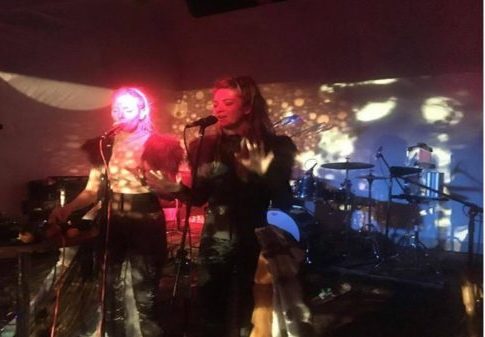 Life drawing and performance concert with Off Highway!
Join us for the last open drawing session for the season! We start with life drawing with model and move on with drawing perfomance. Pen and paper available for you to draw sound, light and bodies.
Free admission. Something to eat and drink available. Life drawing starts 6PM and performance 7.30.
Off Highway: Fog & Fox tour is an odd concert for voice and loop-pedal. An experimental sound piece in which we tell poetic and morbid fables with non(common)sensmoral.
"Oh yes, PR leads to death," groaned Rupert Fox and froze in the image of himself.
In Off Highway's second voice journey the search continues towards the outskirts and insignificances of the city/body. We are navigating by a triangular map with one of its tips down: turn our burning blind eyes toward the daylight, broaden our trembling leaking mouth openings, rise on unsteady backbones and reach towards: ? Hear us conjure an uncertain place where the categories of reality and identity crack up
– all should go to waste
The Post-apocalyptic Crafts Collective Babels Rehab is supported by The Region of Skåne and ABF.