Workshop: Action plan for everyday activities
Apr 29, 2017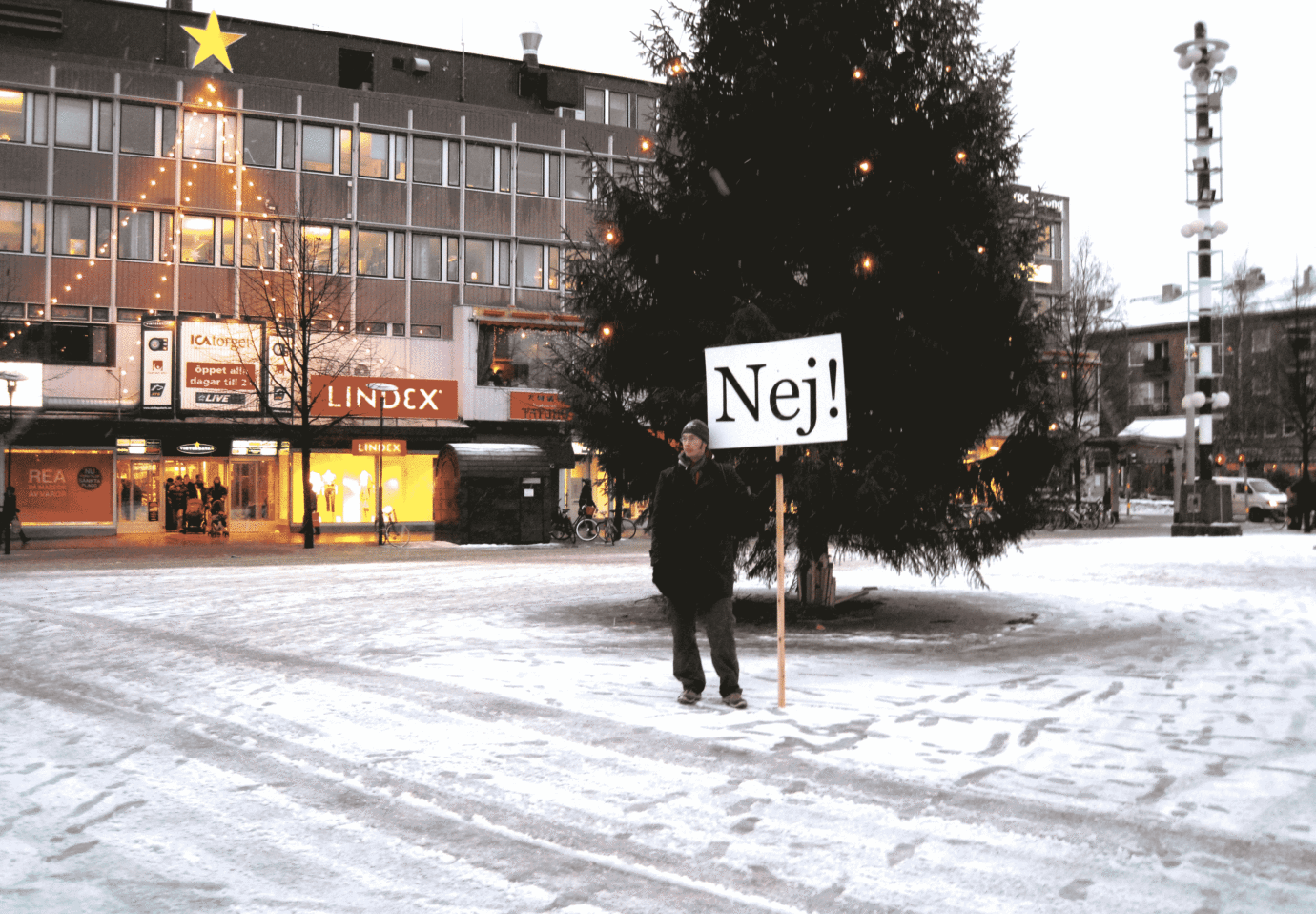 Workshop: Action plan for everyday activities
Saturday 29 April at 14.00

As a part of the exhibition Waiting for a miracle – selection from the Action Archives, we invite you to a workshop, specially designed by Kanslibyrån, during the last weekend of the exhibition. The workshop develops an action plan, an agenda for targeted irrational efforts in everyday life. Through a strictly structured model, the participating group will together work out a series of important actions that through the process will be loaded with both poetic and political weight.
The workshop aims to highlight important questions about society, everyday life and how to individualize resistance in a post- and hypermodern world full of grayscales.
The workshop is about 90 minutes long and fits everyone from the age of 15 upwards.
Meet up at 14:00 if you want to attend.

Kanslibyrån is a activist groups and artistic institution consisting of the two artists John Huntington and Per-Arne Sträng. Aktionsarkivet (The archive of actions) was established during 2007, it is one of several artistic processes Kanslibyrån continuesly works with. Aktionsarkivet currently consists of more than 500 actions, executed, documented and archived. At Skåne's art association there is a selection of the Action Archive together with recent actions in Malmö's public space.