Gylleboverket: I will not be sad in this world
Oct 13 – Nov 5, 2017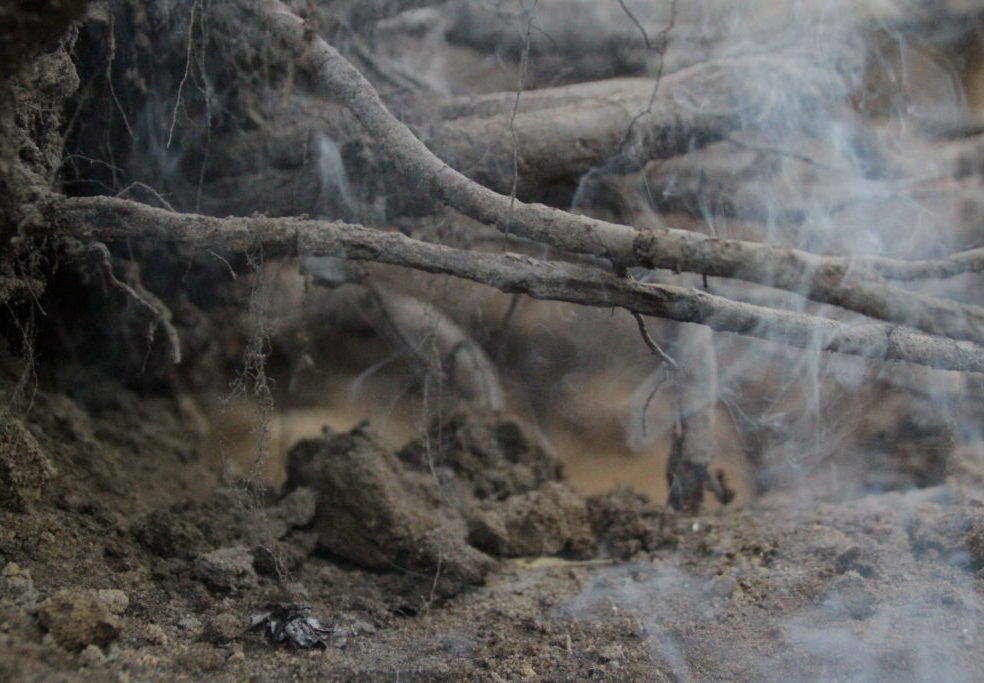 Gylleboverket: I will not be sad in this world
13 October – 5 November, 2017
Opening Friday 13 October, 18:00-21:00
Gylleboverket is an artist group and platform for art and film outside Östra Vemmerlöv, in Österlen. Their exhibition I will not be sad in this world at Skånes konstförening is based on the image of life versus life itself and the ability to control it. The exhibition space becomes a temporary room for an exploration of reality through the acted and artificial.
The exhibition is part of a series of called To avoid ones shadow where they explore contemporary questions of human isolation and our relationship to each other as fellow humans and to the outside world. In the series they explore the concept of isolation as liberation and resistance, but also use it as a representative of vulnerability and loneliness.
Gylleboverket works with film, sound art, performance and installations. Their site-specific work combines small changes of a place with larger scenographic elements that play with and draw on the boundary between reality and fiction. They work consistently with the exploration and opportunities of creating "social sculptures" where they use touch, smell and common actions to create participation and new meetings to go beyond the image of our lives.
The exhibition at Skånes konstförening is a collaboration between two of the artists from Gylleboverket – Jona Elfdahl and Etta Säfve.
Jonas Elfdahl (born 1977) works with film, performance and installation. He has a qualification in art and film at the Royal Academy of Fine Arts (Stockholm), Valand Academy (Gothenburg) and the Dramatic Institute (Stockholm). Together with Gylleboverket, he has exhibited at the Inter Arts Center (Malmö), Verkstad Konsthall (Norrköping) and Gallery Verkligheten (Umeå).
Etta Säfve (born 1973) works with installations, films, sound performance and objects. She has exhibited her work at Tomelilla Konsthall, Inter Arts Center (Malmö), Gallery 21 (Malmö), Öviks Konsthall (Örnsköldsvik), Verkstad Konsthall (Norrköping),Verkligheten (Umeå), Galerie 37 (Harlem) and Plan B Projects (Amsterdam), among others. Etta Säfve has a degree in Fine Art from Rietveld Academy in Amsterdam.
Curated by Albin Hillervik & Marte Edvarda Tidslevold, board members of Skånes konstförening.