The post-apocalyptic crafts collecitve Babels Rehab
24 – 31 Oct, 2015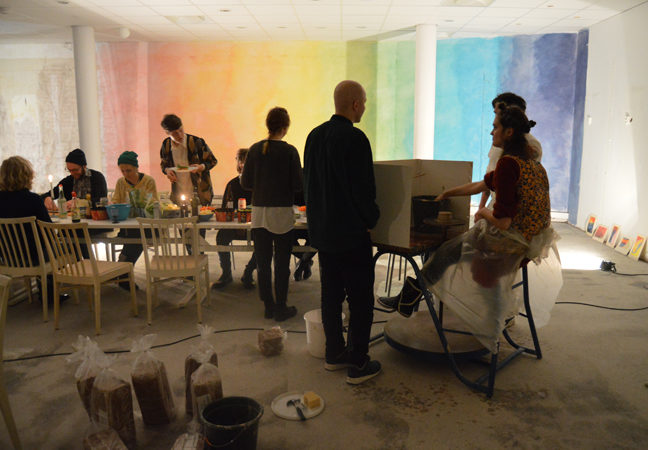 Welcome to The post-apocalyptic crafts collecitve Babels Rehab in a fictive Malmö set after the catastrophe. The crafts and gadgets of the old civilization has lost it's value. Take part in forming the new appliacences and status items out of clay, textile and other materials. The workshops are for grownups, youngsters and children in all ages and the café will be open for anyone just looking for a cup of coffee.
Skånes konstförening invite you to a workshop in The post-apocalyptic crafts collective Babels Rehab, arranged and curated by the artist Nina Jensen in cooperation with Josefin Bergman, Marte Edvarda Tidslevold and Karin Granstrand. All workshops are free and take place between 13:00 – 16:00. Everyone is invited to take part.
Workhop schedule:
Saturday 24/10
Sunday 25/10
Friday 30/10 open until 19.00!
Saturday/10
All workshops are free, material and "fika" is available on set.
Welcome!