Danielle Brathwaite-Shirley: THE SEAS WOUNDS
Mar 18 – Apr 17, 2022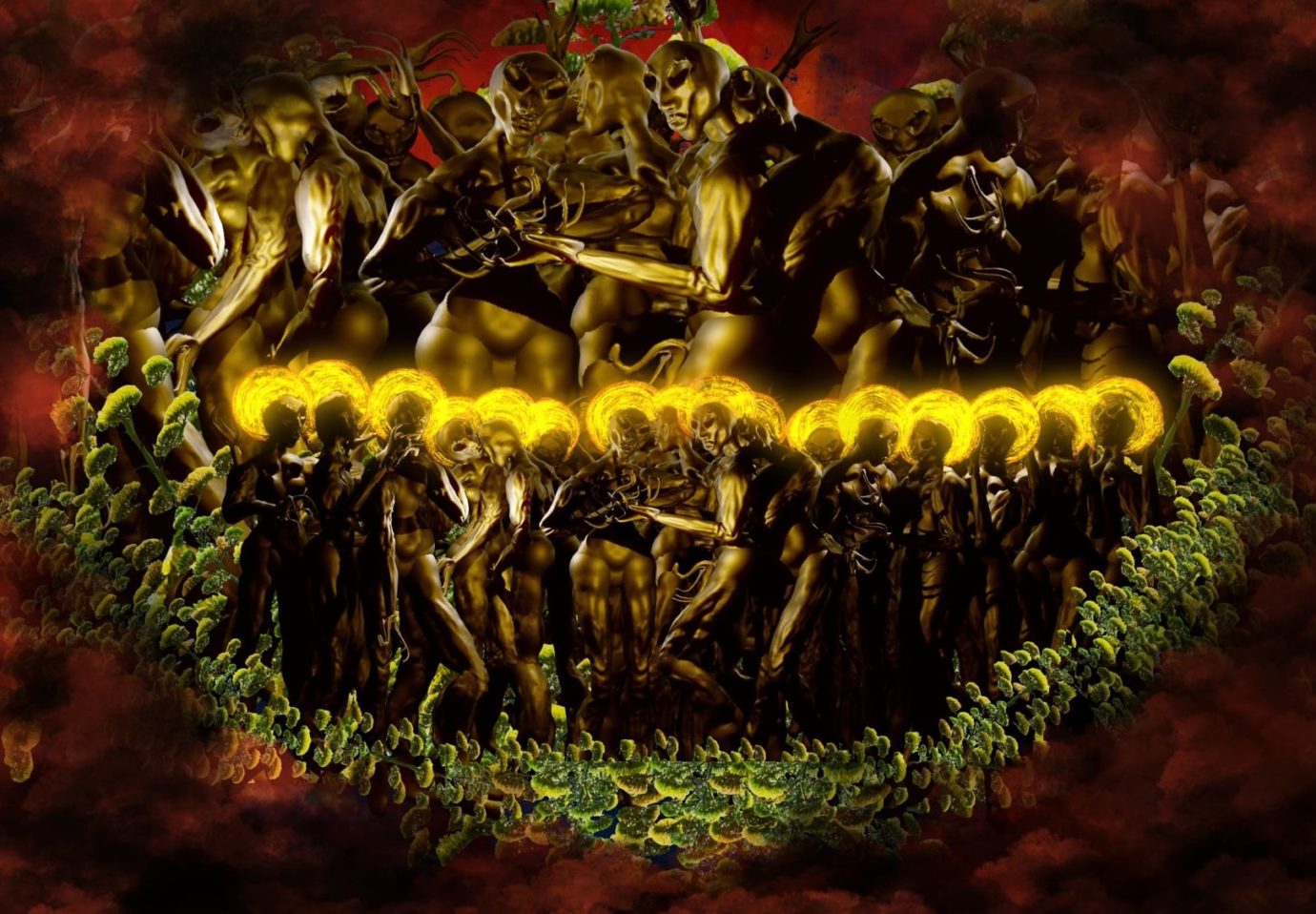 Danielle Brathwaite-Shirley
THE SEAS WOUNDS
March 18–April 17
Opening: March 18, 18:00–21:00
Artist talk: March 19, 13:00–14:30
Last year, we hosted a digital exhibition for Danielle Brathwaite-Shirley's game RESURRECTION LANDS. This spring, we're excited to present a physical exhibition by Danielle Braithwaite-Shirley: THE SEAS WOUNDS.
The show hinges on an interdisciplinary mix of speculative fiction, video games, installation, and archive. Danielle uses speculative fiction as a way to examine power, kinship, and the historical weight of the Atlantic Ocean in regards to Black Trans histories.
The game installation "Pirating Blackness" begins with a computer virus gone rogue. Each choice leads you down a different path. You might return stolen relics—or disappear on the open sea.
"Into the Storm", on the other hand, takes place during an apocalypse. Based on a play by the artist, this new work allows visitors to navigate a sci-fi twist on the consequences of history's violence—and imaginative ways to grow, heal, and even restore.
These installations span tongue-in-cheek humor, 90s digital kitsch, sci-fi storylines, and deep emotion. At their core, they examine the intertwined violence of conquest and official archives: who (and what) is deemed worthy of remembrance, and who gets to hold this knowledge? Entertainment and challenge in equal measure, Danielle's exhibition also forms a sprawling love letter to Black Trans folks throughout history.
Curator: C. Grace Chang
Artist bio:
Danielle Brathwaite-Shirley (b. 1995, UK) is an artist working predominantly with digital media and performance. Their practice focuses on documenting the lives of Black Trans people, intertwining lived experiences with science fiction to imaginatively retell Trans stories—and to envision new futures. Spurred on by a desire to record the history of Trans people both living and past, their work often functions as an archive where Black Trans people are stored for the future.
Danielle's work has been shown in Focal Point, Science Gallery, MU, Barbican, Tate, Les Urbains, as well as being part of the BBZ Alternative Graduate Show at the Copeland Gallery.