Alessandra Bergamaschi: Cossyra
Jan 18 – Feb 10, 2013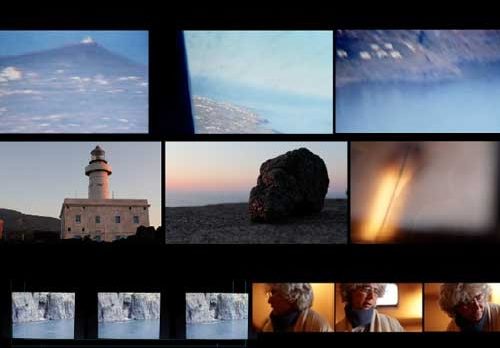 A trip to a vulcanic island in the middle of the Mediterranean is the starting point to approach the construction of narrative by both the video and audio registers.
The edition of fragments on Pantelleria from other people's videos and computers monitors gives rise to localized narratives (Lyotard) reinforced by their different approaches to this specific place and uses of the camera. Floreana Prato's subjective view, Salvatore Gabriele's journalistic photos, Mario Valenza's archives and Romanians' guys internet escape. These encounters and passages appear and vanish in the raw landscape images.
Soundscape sampled from Antonioni's trilogy on modernity and its discontents and The Red Desert, with a few dialogues all interpreted by Monica Vitti, gives rise to a voice-over that can work or contrast with the diegetic impression of the images.
The island, both spatial and symbolic reference in the history of literature and in cinema, becomes a pre-text to question both representation and spectatorship.