Artist talk: Azadeh Esmaili Zaghi
June 19, 2019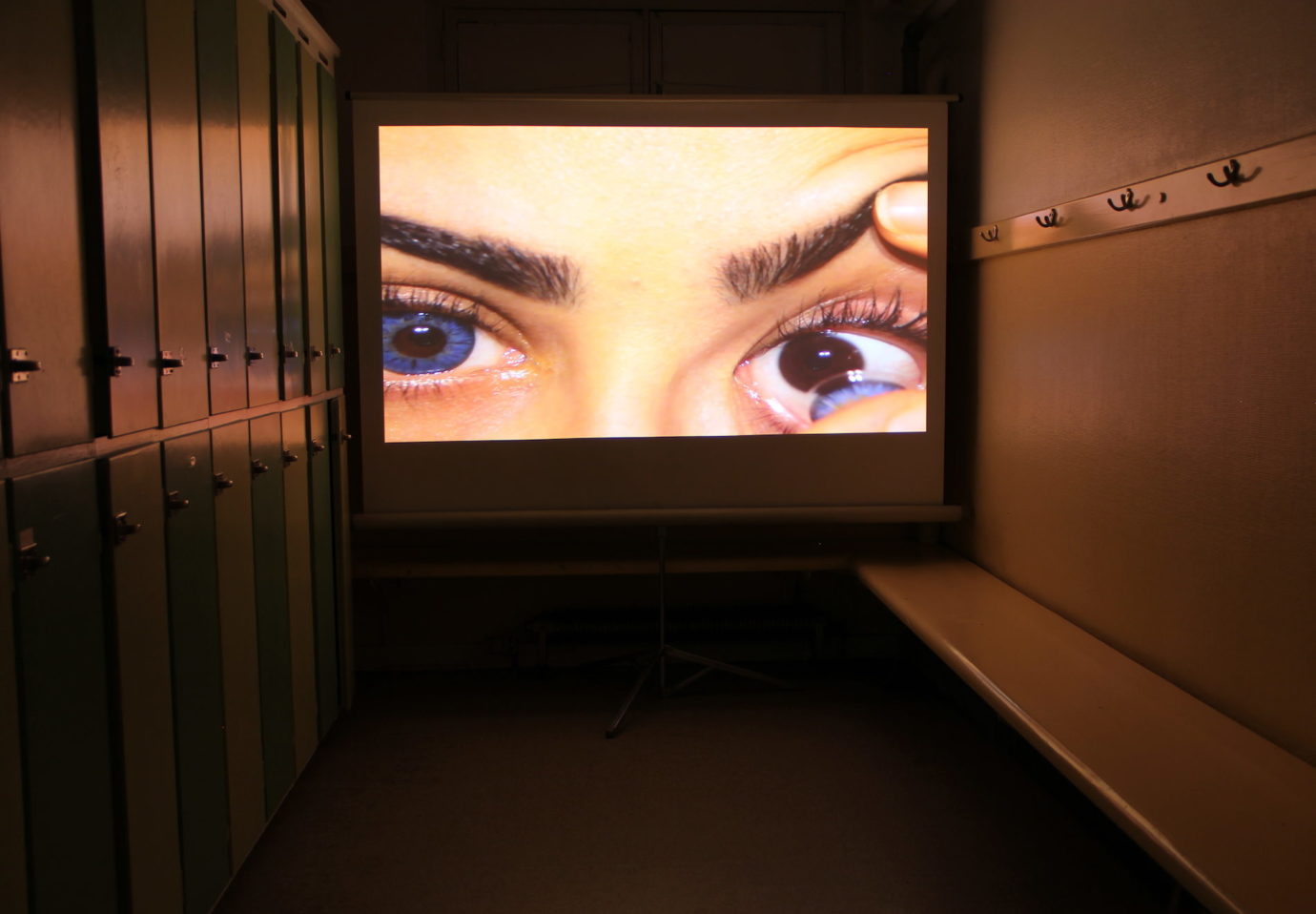 Wednesday June 19, 6 pm
Skånes konstförening
As part of the public program of the exhibition The time it takes: Azadeh Esmaili Zaghi, open for visitation at Skånes konstförening gallery until July 14 2019, we invite you to take part in an artist talk, giving the Malmö audience the chance to encounter various other facets of Esmaili Zaghi's work.

Come and see the large scale installation "Keys of Heaven" that Azadeh Esmaili Zaghi is exhibiting at Skånes konstförening, then listen to the artist delve deeper into her process which comprises performance, installation and video works.
In the artist's words:
"I am making art as live performance, video performance, images, installation and objects, often with social and political impetus. The foundation of my artistic practice is built around social, economic and political injustices in order to bring the silent and less regarded events to the surface and light them up. I am investigating through my practice international relations, political economy, monetary policy, currency, economic sanctions and the political frame of exile."

Azadeh Esmaili Zaghi was born in Iran-Tehran in 1981 and has been working on the Swedish art scene for the past ten years. She holds a Master of Fine Art from Valand Academy and a BA in Fine Art from Azad Art and Architecture University of Iran. She has also been educated in the field of "Critical pedagogy and project management" for the past two years, and has worked as a teacher on the elective course, "Art, Pedagogy and Social Actions" at Valand Academy in Gothenburg.
Azadeh Zaghi has participated in a wide range of artistic and educational projects in relation to the contemporary art scene with a focus on representation, democracy, accessibility and involvement. Her pedagogical experience ranges from Kulturföreningen Tåget and Borås Art Museum, Gothenburg Konsthall, Röda Sten Konsthall, ICIA – Institute for Contemporary Ideas to the Gothenburg Art Biennial, within the framework of art education, project curating, and art consultancy.
During the past ten years she in addition has taken part in around twenty exhibitions in Gothenburg, Borås, Norway and Iran, showing her work in spaces such as Gothenburg Konsthall, ICIA Konsthall, Gallery 54, Gallery Aveny and Gallery Konstepidemin.

On Wednesday, June 19, between 2 and 4 pm, you are also welcome to join the public workshop "Constructing keychain stories. Constructing time", held by Azadeh Esmaili Zaghi at Garaget library.

Curatorial team: Simona Dumitriu & Tawanda Appiah