Sana Jarrar is this year's recipient of Sven and Ellida Hjort's Grant
Sept 1, 2021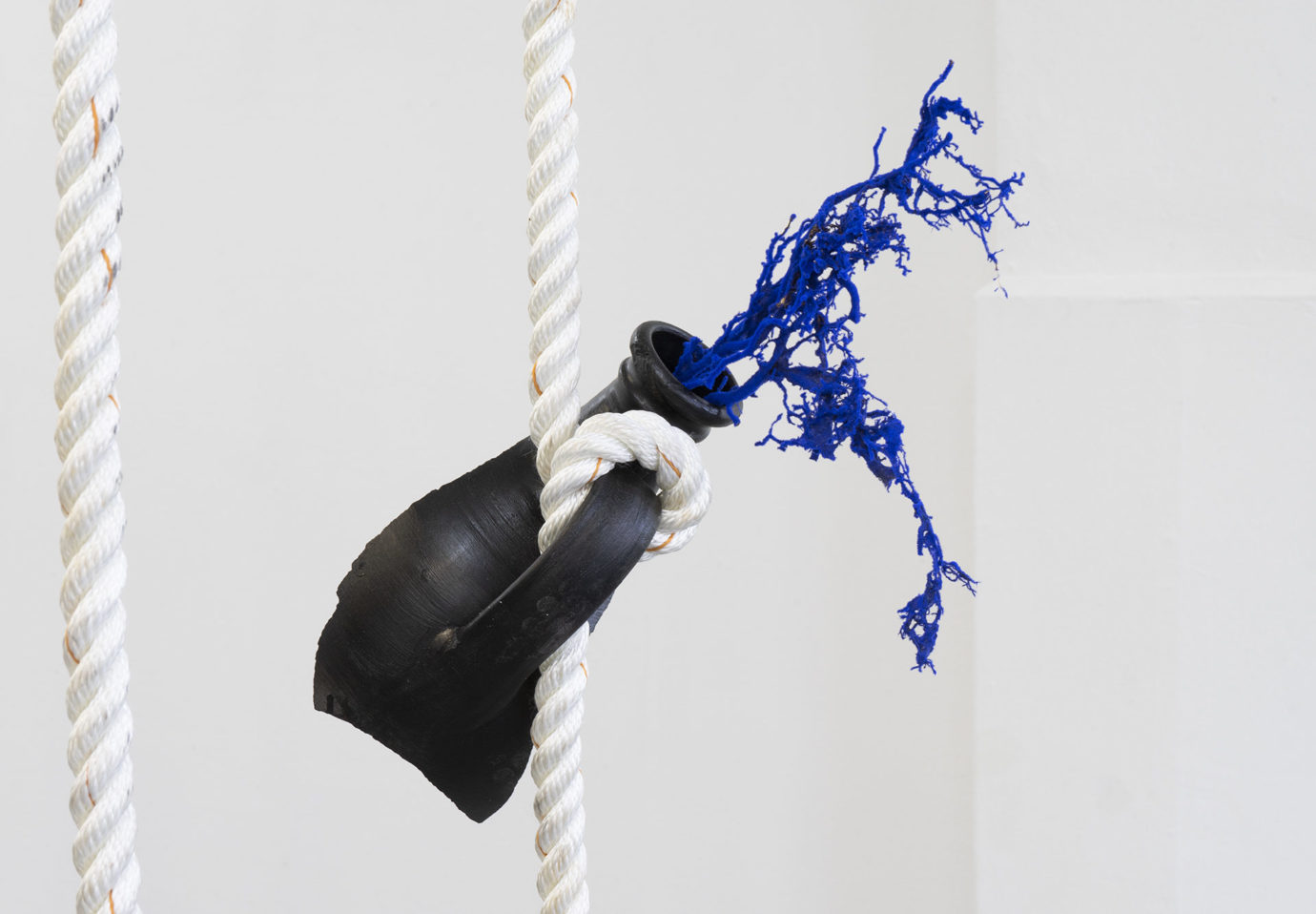 Skånes konstförening is happy to announce that Sana Jarrar is this year's recipient of Sven and Ellida Hjort's Exhibition Grant.
Beyond a stipend of SEK 20 000, the award includes a curated exhibition at Skånes konstförening opening on February 4, 2022.
Sana Jarrar is a 21 year old multidisciplinary artist born and raised in Lund with roots in Palestine and Italy. She is currently based in Stockholm, pursuing a bachelor degree in Fine Arts at Konstfack.
The Jury's Statement
Making use of minimalism and abstraction, Sana Jarrar's practice inhabits an ambiguous territory, where straightforwardness and evocation collide. Her work hints at the complex relationship between belonging and resistance, sometimes alluding to the artist's own biography. However, Jarrar ensembles a reduced set of elements and materials in order to translate those preoccupations into powerful poetic compositions.
About The Stipend
Sven and Ellida Hjorts Exhibition Grant is awarded annually to an emerging artist from Skåne. Hanni Kamaly was the first recipient of the grant in 2017, followed by LealVeileby (artist duo consisting of António Leal and Jesper Veileby), Ikram Abdulkadir and Cia Kanthi, who was last year's recipient. The awarded artist is chosen by a jury appointed by the board of Skånes konstförening. The 2021 jury consisted of Ana María Bermeo (art historian, pedagogue), Andrés Díaz García (writer, artist) and Jari Malta (curator, writer).