Resurrection Lands: Digital Weekend – Artist Talk & Performances
6 – 7 mars 2021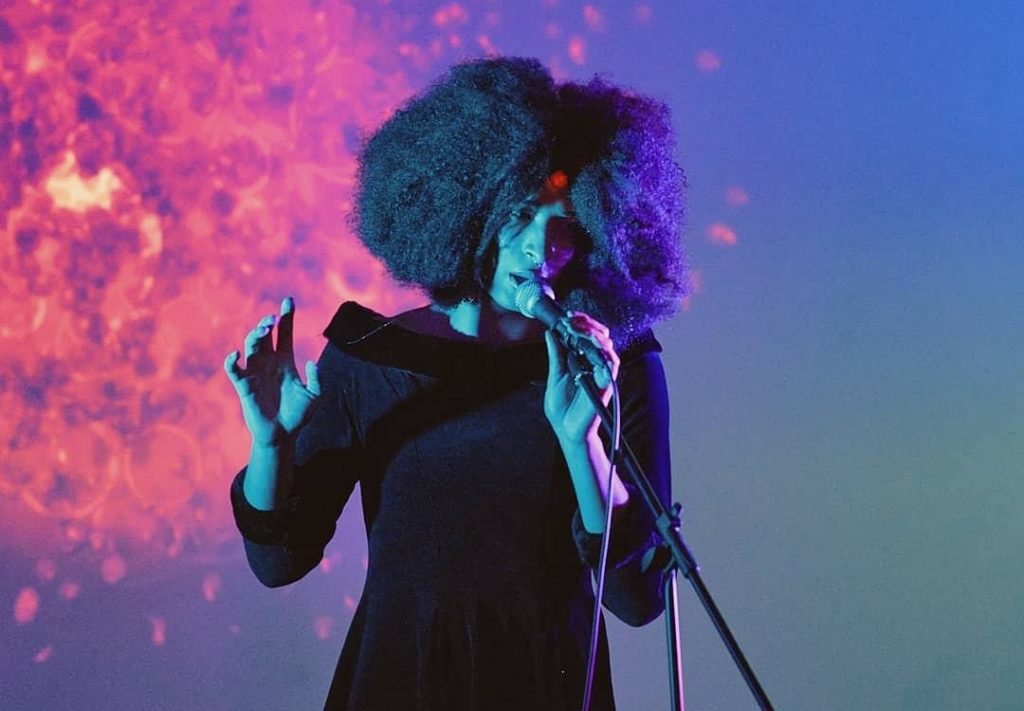 Digital Weekend: Streamed artist talks and performances

March 6–7, 2021

Alongside our current online exhibition, Resurrection Lands by Danielle Brathwaite-Shirley, Skånes konstförening will host a digital weekend! We've packed our 2-day program with a live-streamed artist talk moderated by Activation Residency's founder Kamra Hakim (US), and performances by Danielle Brathwaite-Shirley (UK/DE), JJ McDonald (US) & Mandhla Ndubiwa (ZW/DE)
The exhibition and program are curated by C. Grace Chang.
MARCH 6TH
19:00–20:00 – Artist Talk: Danielle Brathwaite-Shirley in conversation with Kamra Hakim (Activation Residency)

MARCH 7th
19:00–19:15: Poetry Reading: JJ McDonald
19:20–19:45: Performance: Danielle Brathwaite-Shirley
19:50–20:05: Performance: Mandhla Ndubiwa
All events will take place on Gather, which only requires a link and browser. No download needed!
Link to the online exhibition Resurrection Lands: http://resurrectionland.com/
ARTIST BIOS

Danielle Brathwaite-Shirley (b. 1995, UK) is an artist working predominantly with digital media and performance. Their practice focuses on documenting the lives of Black Trans people, intertwining lived experiences with fiction to imaginatively retell Trans stories. Spurred on by a desire to record the history of Trans people both living and past, their work often functions as an archive where Black Trans people are stored for the future. Danielle's work has been shown in Focal Point, Science Gallery, MU, Barbican, Tate, Les Urbains, as well as being part of the BBZ Alternative Graduate Show at the Copeland Gallery. www.daniellebrathwaiteshirley.com
Kamra Hakim (b. USA) is the founder of Activation Residency, a Black Trans led artist residency in upstate New York. They are also a Brooklyn-based futurity artist using the mediums of dance, music, writing, and movement building to create worlds and possibilities beyond the status quo. You can find them on Instagram: @activationresidency.
JJ McDonald (b. 1991, USA) is an artist from central Texas primarily working with video, text, and 3D objects. JJ's poetic interests lay in the precise archival of memory and sensation. Visual degradation, content that has been appropriated hundreds of thousands of times over, and dissonance between sound and image are the sutures used to connect collective and individual experience. Currently based in Brooklyn – you may find them at the dog park, or scheming with fellow Black queers. www.irlmel.com
Mandhla Ndubiwa (b. 1997, Zimbabwe) is a transfeminine, gender non-conforming multimedia performance artist based in Berlin and Cologne. As part of the drag collective House of Living Colors, Mandhla had a residency this year at Sophiensaele in Berlin. As a political and social activist, she is a part of the BI*PoC collective DEMASK, which strives to create safer spaces for QTBI*PoC (Queer, Trans, Black, Indigenous & People of Color) in Cologne and the surrounding areas. Mandhla currently studies Design at the Rhein-Waal Academy in Kleve, Germany. Mandhla Ndubiwa had a solo exhibition at Skånes konstförening in March 2020. www.soundcloud.com/man_dhl