What Then? – Something Else, Off Biennale Cairo
2 nov 2023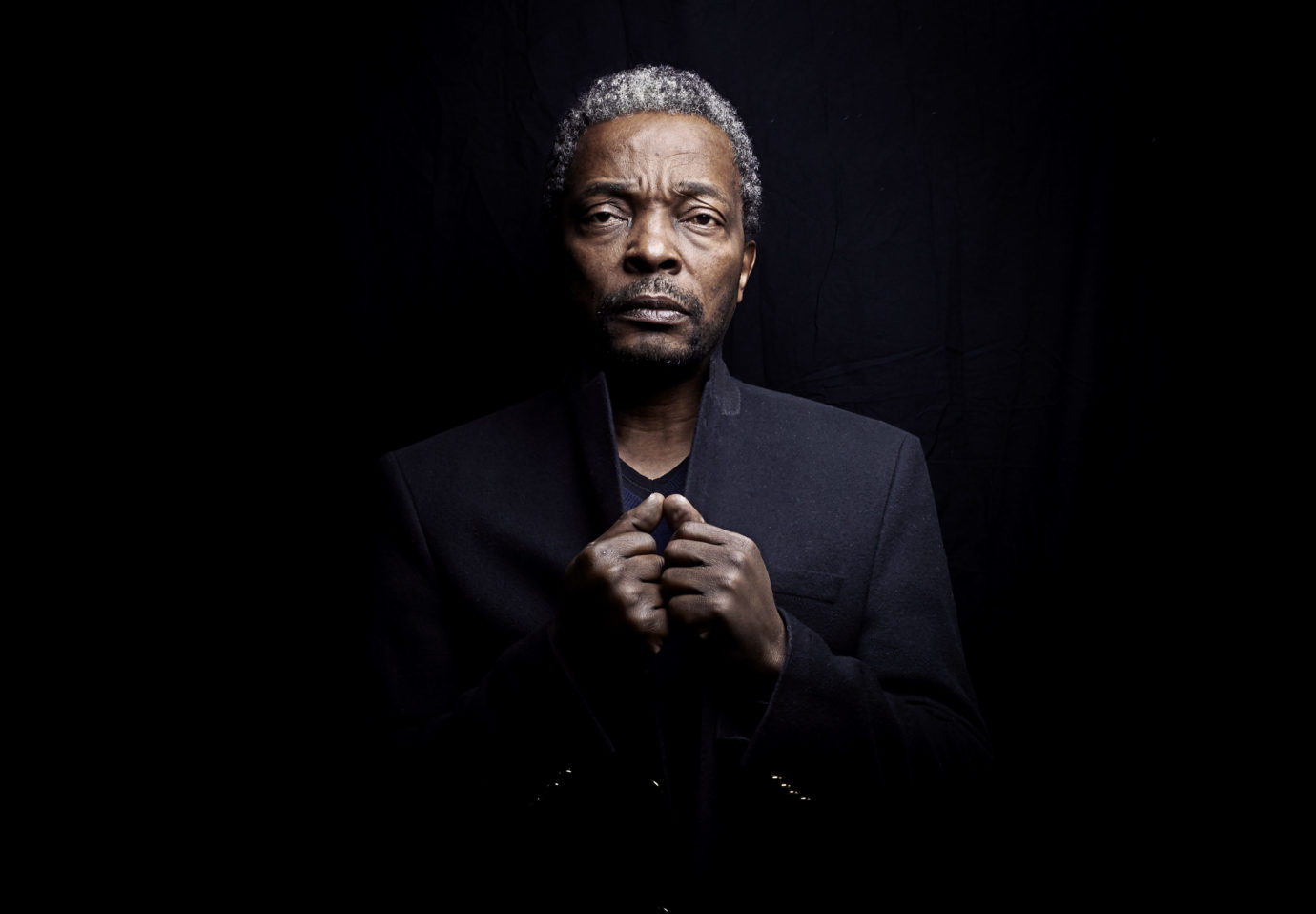 November 2, 18.30-21.00
"What Then? – Something Else, Off Biennale Cairo" at Skånes konstförening is an evening and long table get-together that celebrates an exchange between Cairo and Malmö, organized by curator Sara Rossling. The evening features an introduction to the biennial by curator Power Ekroth and presentations by Malmö-based artists Ikram Abdulkadir, Leif Holmstrand, Sigrid Holmwood, and Tamara de Laval who will be exhibiting in the upcoming biennial in November. This will be followed by a conversation with our special guest, Simon Njami. He is a Paris-based independent curator, art critic, and novelist, and the chief curator of the biennial.
***
On November 23, Something Else, Off Biennale Cairo, will open its third edition. With the true dedication that only comes from a genuine love for Cairo and its scene, the organizer, artist, and cultural activist Moataz Nasr and chief curator Simon Njami have initiated and insisted on a recurring international contemporary art event of high caliber. The first edition of the biennial happened in 2015, the second in 2018, and has somehow managed to grow despite numerous setbacks and even a pandemic.
On the intersection of African/Arab culture and its heritage, the biennial is organized by Darb1718, a non-profit NGO led by Moataz Nasr. 'Something Else' is Cairo's most significant international contemporary art event in the free cultural sphere. This year, the biennial takes place at the historic medieval Islamic Citadel of Saladin, which overviews the city on top of the Mokattam mountain.
Inspired by the poet W.B. Yeats, Simon Njami asks 'What Then?' as an overarching curatorial framework that stresses that it has always been foolish to think that others have already done the work for social change. The work is never done. 2023, gathered at the historic Citadel in our current time of several global challenges, we look back at our ancestors' actions to do something else about the future.
For each biennial, co-curators from different corners of the world are invited to create hubs under the biennial exhibition umbrella. While the responsibility to pick up on the question "What then?" ultimately lies on the audience, the invited curators Power Ekroth and Sara Rossling have formulated their take on it with the exhibition Persistence Through Joy, showing work by twelve artists based in Sweden: Afrang Nordlöf Malekian, Ida Idaida, Ikram Abdulkadir, Leif Holmstrand, Maxime Hourani, Salad Hilowle, Sigrid Holmwood, Valeria Montti Colque, Kateryna Seheda & Theresa Lekberg, Tamara de Laval, and Theresa Traore Dahlberg.
***
Following the logic of how the biennial operates, the exhibition Persistence Through Joy emphasizes the importance of coming together in public to express our thoughts, rights, and dreams, make acquaintances with strangers, and collectively celebrate and share joy to withstand challenges and difficulties.
The exhibition title takes inspiration from Audrey Lorde's quote: "The sharing of joy, whether physical, emotional, psychic, or intellectual, forms a bridge between the sharers which can be the basis for understanding much of what is not shared between them, and lessens the threat of their difference."
The event at Skånes konstförening is a get-together of conversation and commensality, including presentations by Malmö-based artists Ikram Abdulkadir, Leif Holmstrand, Sigrid Holmwood, and Tamara de Laval, exhibiting in the upcoming biennial, and a conversation between Simon Njami and Sara Rossling.
Simon Njami's visit is made possible through the support of the IASPIS expert visits programme. The exhibition "Persistence Through Joy" is made with the support of the Swedish Arts Council. Skånes konstförenings programs are supported by Malmö Stad, Region Skåne, and The Swedish Arts Council.
BIOS
Ikram Abdulkadir (b.1995) is an artist, photographer and poet exploring, among other things, the strong bond she has with her younger sisters, both familially, culturally, politically, geographically, and spiritually. Much of her work is declarations of love to them and documentation of her life through the loved ones. In the photographs, her sisters become subjects, and more recently, she has started to include other family members, friends, and women with whom she can identify — black Muslim women living in Sweden.
In 2017, she was one of the finalists of Ortens bästa poet, and her poems have been included in the anthology Revolution Poetry and Mariama Jobes' Sannu, among others. Her photographs have been published in Vice Arabia, Paletten, SAKINA Magazine, and VOKS. She has exhibited in Sweden and internationally at such venus as Skånes konstförening, Malmö (2020), Lunds konsthall (2022) Fotografiska, Stockholm (2023) and at Les Rencontres d'Arles (2023).
Leif Holmstrand (b.1972) is an artist, musician, and author, often associated with textile materials, assemblage, and performance art. He cooperates with artists in Japan, and in spring 2024, he will present a larger solo show at Malmö Konsthall titled 'The Life of Termites', based on Maurice Maeterlinck's La Vie des Termites from 1926.
His latest novel was Kartritartornet (The Map Drawing Tower), Pequod Press (2023). Leif Holmstrand has performed and exhibited in Sweden and internationally in such venues as Zarya Center for Contemporary Art, Vladivostok (2018), EMAP (2016), the 9th Ewha International Media Art Presentation, Seoul (2016), and 1A Space, Hong Kong, (2009). The artist's work is represented by the collections of Moderna Museet, Stockholm, Malmö konstmuseum, Malmö and ZARYA, Vladivostok, among others.
Sigrid Holmwood's (b.1978) is a half-British, half-Swedish artist whose work is based on extensive research into dye plants and their colonial histories. She has a persona that she calls "The Peasant Painter," which plays with the contrast between the peasant figure used to construct various European national romanticisms and peasants who were painters themselves. She emphasizes how the oppression of both indigenous people and peasants has led to a loss of knowledge, especially about plants and their properties. Parallels can also be drawn to the historical witch hunts, which were partly rooted in the suppression of folk knowledge, such as the healing power of plants.
Her latest work includes research on the witch trials that took place in Malmö in 1590 and was exhibited at Malmö Konsthall (2022) and Annely Juda Fine Art, London (2023). Recent exhibitions include solo exhibitions Blue Wood, Black Iron at Seinäjoki Kunsthalle and Peasant and Witch Eat the Rich at Neo Cosmos, Athens, 2023. And group shows at Moderna Museet (2022), Skissernas Museum, Lund, och Havremagasinet, Boden (2022) and Sidney Nolan Trust, Presteigne (2023).
Tamara de Laval (b.1951) is an artist working with a non-chronological collage method to build up a world of images that encompasses life experiences, ongoing conflicts worldwide, and a strong feminist conviction. As an artist, she engages in local contexts, and for long periods, she has lived in Spain, Egypt, and India. Opening space for uncertainty and unpredictability is crucial in her work. And there is an ever-present motto in the artist's practice: it is only through collaboration that the potential for change can be realized. This conviction inspires a different way of living, one that is not constrained by conformist ideals but is constantly looking outwards and forwards.
In recent years, Tamara de Laval has presented solo/duo/group exhibitions at such venues as Malmö konsthall (2022), Martin Bryder Gallery, Lund (2021), and Silkeborg Bad Kunst Center, Jylland (2020). The artist is represented by Galerie Leger, Malmö, Galleri Pi, Copenhagen, and Apparao Galleries, Chennai, amongst others.
Simon Njami is a Paris-based independent curator, lecturer, art critic and novelist. He was the co-founder and editor-in-chief of Revue Noire, a journal of contemporary African and extra-occidental art. He served as artistic director of the first Johannesburg art fair in 2008, the Bamako photography biennale for ten years, and the Dak'Art Biennale (2016/2018). He occupied different functions at the World Press Photo Award. He co-curated the first African pavilion at the 52nd Venice Biennale in 2007. He is the president of the International Festival of Extraordinary Textiles (FITE), in Clermont-Ferrand, and he is the chief curator of Something Else, Off Biennale, Cairo in November 2023.
Simon Njami has curated numerous exhibitions of contemporary art and photography, including Africa Remix (2004/2007) and the first African Art Fair, held in Johannesburg in 2008. The Divine Comedy (2014), at the MMK (Museum fur Moderne Kunst) in Frankfurt, SCAD, Savannah (2014) and The Smithsonian in Washington DC (2015). Xenopolis, Berlin (2015), After Eden, The Artur Walther Collection, Maison Rouge, Paris, (2015), Afriques Capitales Paris, Lille (2017) Metropolis Maxxi, Rome, (2018), I is another, Galleria Nazionale, Rome (2018) Aujourd'hui National Museum of Cameroon, (2019), The Studio, Kampala Biennale (2019) This space between us Centro Atlantico de Arte Moderno, Las Palmas (2020), Materia Prima San Gimignano, (2021). A collective Diary, Tunis, (2022), Charades, a solo of Yassine Balbzioui Marrakech, (2022), The Sharing of the sensitive, Suza, (2023)
In 1998, he created the Pan African master classes in photography, with the Goethe Institut and directed it over 12 years, and set up the collection of contemporary art for the Memorial Acte museum in Guadeloupe. He created and is conducting the critical thinking workshop Atwork, produced by the Moleskine Foundation. He published and edited numerous books among which two biographies (James Baldwin and Leopold Sédar Senghor) and four novels. The latest publication is Stories Histories, the story of Revue noire (2021).
Power Ekroth
Power Ekroth is an independent curator, critic and educator as well as the managing editor of SITE Zones. In 2024 she will curate the Greenlight Triennial in Skien and Porsgrunn, Norway. She works as an Art Consultant/Curator for KORO, Public Art Norway and for the Stockholm City Council in Sweden. Since March 2022 she has been coordinating for Artists at Risk, as well as for SWAN, Swedish Artist Residency Network.
Sara Rossling
Sara Rossling is an independent curator and writer based in Malmö, Sweden, interested in exchange projects and site and context-related work. Currently, she works as a public art consultant for Göteborg Konst. Previously, she has worked as a project manager/curator for such institutions as IASPIS/Swedish Arts Grants Committee, Public Art Agency Sweden, and the Royal Institute of Art in Stockholm. She sits on the board of the Nordic Art Association in Sweden, and between 2020-2022 she was the chairperson.
Image: Simon Njami, © Cyrille Choupas