Vincent Chong: pussy calligraphy
May 20, 2022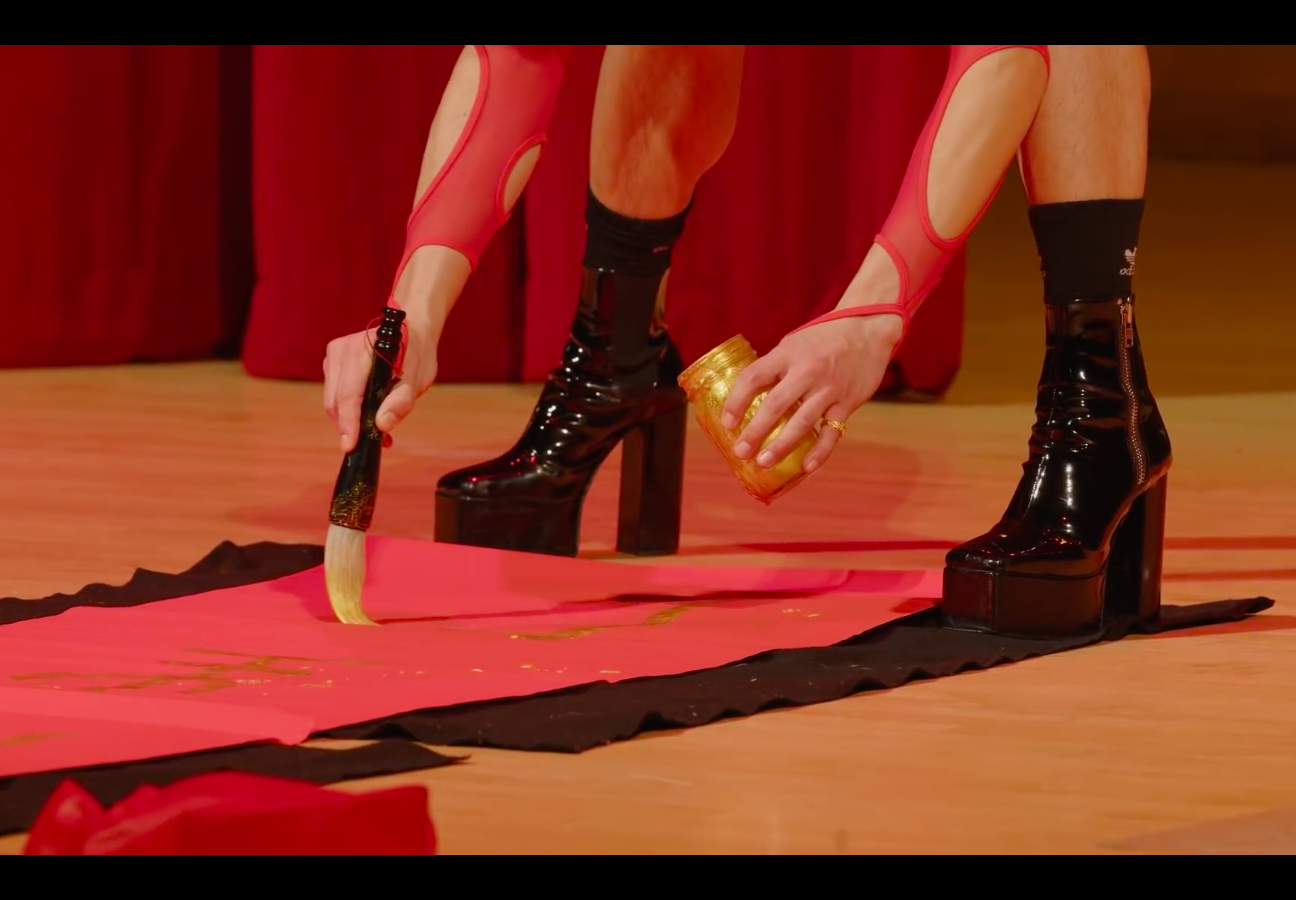 Vincent Chong: pussy calligraphy
Performance: May 20, 21–21.30
Vincent Chong's exhibition i love you more than you'll ever know will be kicking off opening night with a performance by Vincent, blending drag, Chinese calligraphy, and contemporary queer Asian diasporic club culture.
Vincent Chong is an American artist and community organizer who mixes drag, Asian American queer club culture, painting, and traditional Chinese artistic practices. This debut solo exhibition is a love letter from Vincent to their fellow diasporic East and Southeast Asian queer and trans community in New York and beyond.
Artist bio
Vincent Chong is a queer, mixed-race Chinese American artist from New York. Their practice spans Chinese calligraphy, seal engraving, painting, printmaking, community organizing, and performance art. Prior to living in New York City, they spent two years studying with 吳文勝老師 Wu Wensheng, a Chinese Calligraphy teacher.
Currently based in Brooklyn, they has completed a year-long residency for the 2019-2020 cycle at the Center for Book Arts, the Wing on Wo Project residency in Chinatown (2019), and the GALLIM Moving Artist Residency (2022), and more. They has performed at the Metropolitan Museum of Art (2020, 2022) and also at MoMA PS1 (2019) as part of Bubble T, the queer Asian dance party collective.
Exhibition May 20 – June 19
Opening party May 20, 19:00–22:00!! – collab with SWEAT!
Performance May 20, 21:00–21:30 – "pussy calligraphy"
Artist talk May 21, 16:00–17:00 – LIVE + streamed + recorded
Performance May 22, 16:00–16:30 – "tiger bby cvnt" at Inter Arts Center
Curator C. Grace Chang