Open call for Third Space Residency
June 3 – July 31, 2021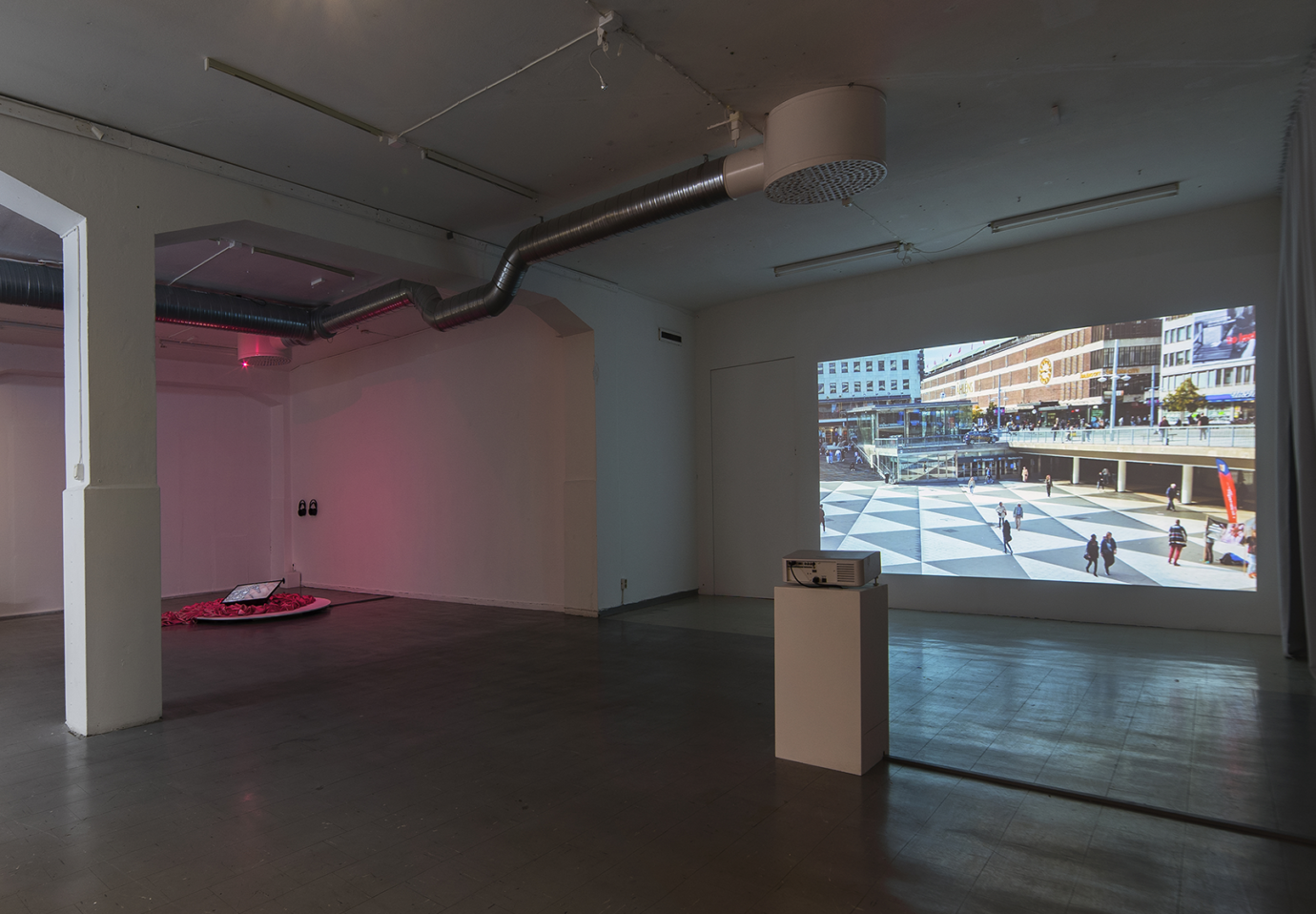 Third Space Residency 2021
Skånes konstförening is bringing back the Third Space Residency! Like last year, we will focus on QTBIPOC (Queer and/or Trans Black, Indigenous and/or People of Color) artists—but this year, we're opening it up to residents from all over Skåne.
From September 20–November 12, participants will have the chance to work with local artists to develop their creative vision and technical skills. During the residency, each participant will create an artwork to premiere in a group exhibition at Skånes konstförening in November. The participants will receive an artist fee in accordance with the MU-agreement for the final exhibition.
The Third Space Residency aims to cultivate a space of power and community for local QTBIPOC artists. While "third space" refers to the postcolonial condition of hybridization of societies, places, and people—it also describes these as spaces of a special in-betweenness. Our goal is to create for us/by us space where QTBIPOC folks aren't just in the conversation but are actively leading it. 
Once we finalize the participants, we will select 3 artists to act as workshop leaders based on the participants' project types and areas of interest. By working this way, we aim to offer truly focused feedback and guidance. 
We welcome applicants of all skill levels to apply. With this residency, we want to encourage emerging artists, new creators and people who might not have made visual art before. Though all are welcome to apply, we hope to create a space especially for QTBIPOC artists in Skåne.
You don't need a degree or a huge body of work. What we're looking for is vision, drive, the ability to work independently—and a willingness to participate in critical group discussions. The medium (or media) is up to you. Whether your art is purely digital, physical, or a mix of both, we're happy to see it.
Participants will create an artwork based on the prompt: Play. This could mean anything from cheeky installations to reinterpreted love letters to spaces that can only exist in the mind—feel free to interpret this as you wish. 
The Third Space Residency was created by Skånes konstförening's curator C. Grace Chang.
Anyone based in Skåne is welcome to apply!
Got questions? Email us at info@skaneskonst.se.
Application deadline: July 31, 2021
Details
Timeframe
September 20–November 12, 2021 (8 weeks)
Format
3 extended group workshop sessions with local artists
1 individual detailed feedback session with local artists (assigned to participant)
4 group feedback sessions with Skånes konstförening's curator C. Grace Chang
Group exhibition at Skånes konstförening
Each participant will receive an artist fees according to MU-avtalet for the final exhibition
Language
Swedish and/or English, depending on the needs of the group
Requirements
Ability to work independently
Interest in working with others during workshops
Perseverance/Ability to complete projects
Resident of Skåne
Prompt: Play
This prompt is just a starting point for wherever you want to take your work. It's not about making a literal narrative or activity. "Play" could mean anything from interactive installations to reinterpreted love letters to spaces that can only exist in the mind—feel free to interpret this as you wish. 
You might want to explore feelings or imagined spaces. Or maybe you prefer to focus more on power dynamics and interactions. Or maybe your approach is totally different! There's no right or wrong way. This residency was created to support your creative vision and process.
Accessibility & COVID-19 measures
We care about your health and safety, as well as your artistic growth! While vaccines should be fully distributed by the start date, we understand that we still need to take precautions. 
Participants can choose to work 100% remotely, but we will also set up a dedicated work room at Skånes konstförening. This room will be available during working hours. 
If needed, the elevator entrance is just a few meters to the left of the main entrance.
We will continue to follow all recommendations from the Public Health Agency of Sweden and will proceed 100% remotely if the situation requires this.
Curator: C. Grace Chang