Oona Libens: Nausea
17 – 18 Oct, 2015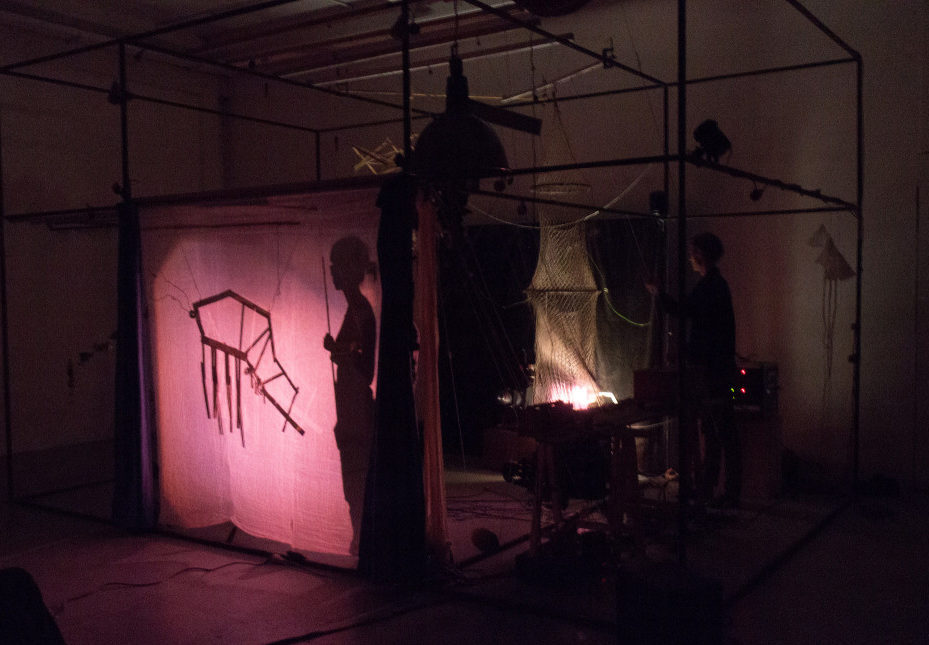 Oona Libens: Nausea
Oona Libens is the artist director of the performance group Teatro Dondolo – producing a popular shadow documentary about the sea – Nausea. A show of shadows, projections and reflections inspired by phantasmagoria – which is the term for the first so called "movie" screenings, including hand-made, manual and analog effects. The show is performed by two "shadow actors" and is a blur of fantasy and reality with the main character – Elsa Hoffman a scrimp singer.
Nausea has been shown in Norway and Belgium.
The show is in comprehensible English.
The target group is children, young people and curious adults.
Photo: Torben Huss
Duration: 30 min
Free admission
More info about Oona Libens and Teatro Dondolo:
https://teatrodondolo.wordpress.com/
The performance is part of Skånes konstförenings program during Bästa Biennalen together with Det postapokalyptiska hantverkskollektivet Babels Rehab.