To Where Are We Beautifully Going? | Marronage
Sept 7, 2022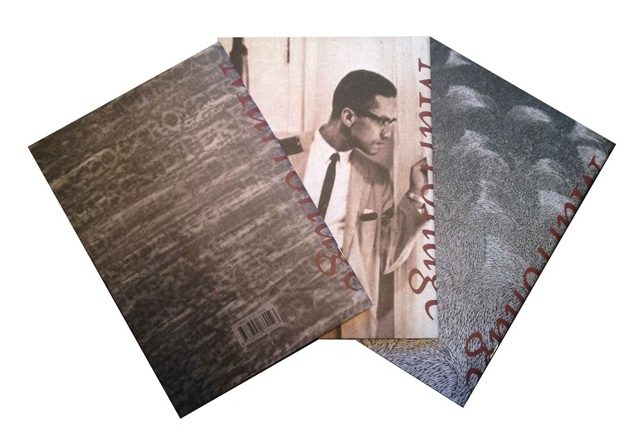 Public Talk & Printed Matter Installation
Wednesday September 7, 19.00-21.00
To take off, to release oneself into flight, what is required? Is it conviction or a beautiful loss of control? Embarking from literary moments of flight, "I got my things and left." (Dambudzo Marechera, ​House of Hunger​) and "Then I buckled up my shoes, and I started." (James Baldwin, Go Tell it on The Mountain​), ​To Where Are We Beautifully Going? invites the audience on a sensory journey over vast temporalities and spatialities through the work of artists, writers, curators and thinkers.
***
Anger is loaded with information and energy.
– Audre Lorde, The Uses of Anger
Marronage is the movement towards making the destruction of imperialist white supremacist capitalist patriarchy real. Only then can we create something new. We must help each other realize that our reality is not a nightmare we can wake up from, but something we must rebel against.
– Marronage, Marronage is Resistance
In this second iteration of the series we invite Marronage, a Copenhagen-based decolonial feminist collective, to delve into their varied practice and reflect on the formats, contexts, affects and alliances that have shaped their work. They will also present a small installation displaying publications and other printed matter related to their practice.
Since 2016 Marronage has brought feminist and decolonial critiques to bear on Danish colonial amnesia as well as the colonial legacies of oppressive systems we contend with today: transnational adoption, detention centres, racist narratives in education, discrimination against undocumented people, to name just a few. The collective is a forum for conspiring together and dreaming of ways to dismantle modernity's structures.
***
Marronage is a Copenhagen-based decolonial feminist collective that emerged in 2016 to politicise the centennial of Denmark's sale of the former Danish West Indies to the United States that took place in 1917. Together with other like-minded collectives and comrades, they organize discursive events, workshops, demonstrations, actions, interventions, journal and book publications, video, audio, imagery, and financial support with the aim of working towards the abolition of a still-colonizing world.

***
About the series
To Where Are We Beautifully Going? ​is a series of performative talks, lectures, film screenings, interventions that invite the audience to experience a plurality of visuality, practice and thought. In these times we are in, of rampant uncertainty, negated history and a sense of tipping chaos it is crucial to forge kinships that traverse borders creating a stronger sense of connection.
Organised and curated by Tawanda Appiah in collaboration with Skånes konstförening since 2020. The series is made possible by support from the Swedish Arts Council.
Tawanda Appiah is a Zimbabwean independent curator, writer and researcher based in Malmo, Sweden.
The talk will be held in English.