Continuum: Sound Art Weekend
Feb 27 – Mar 1, 2015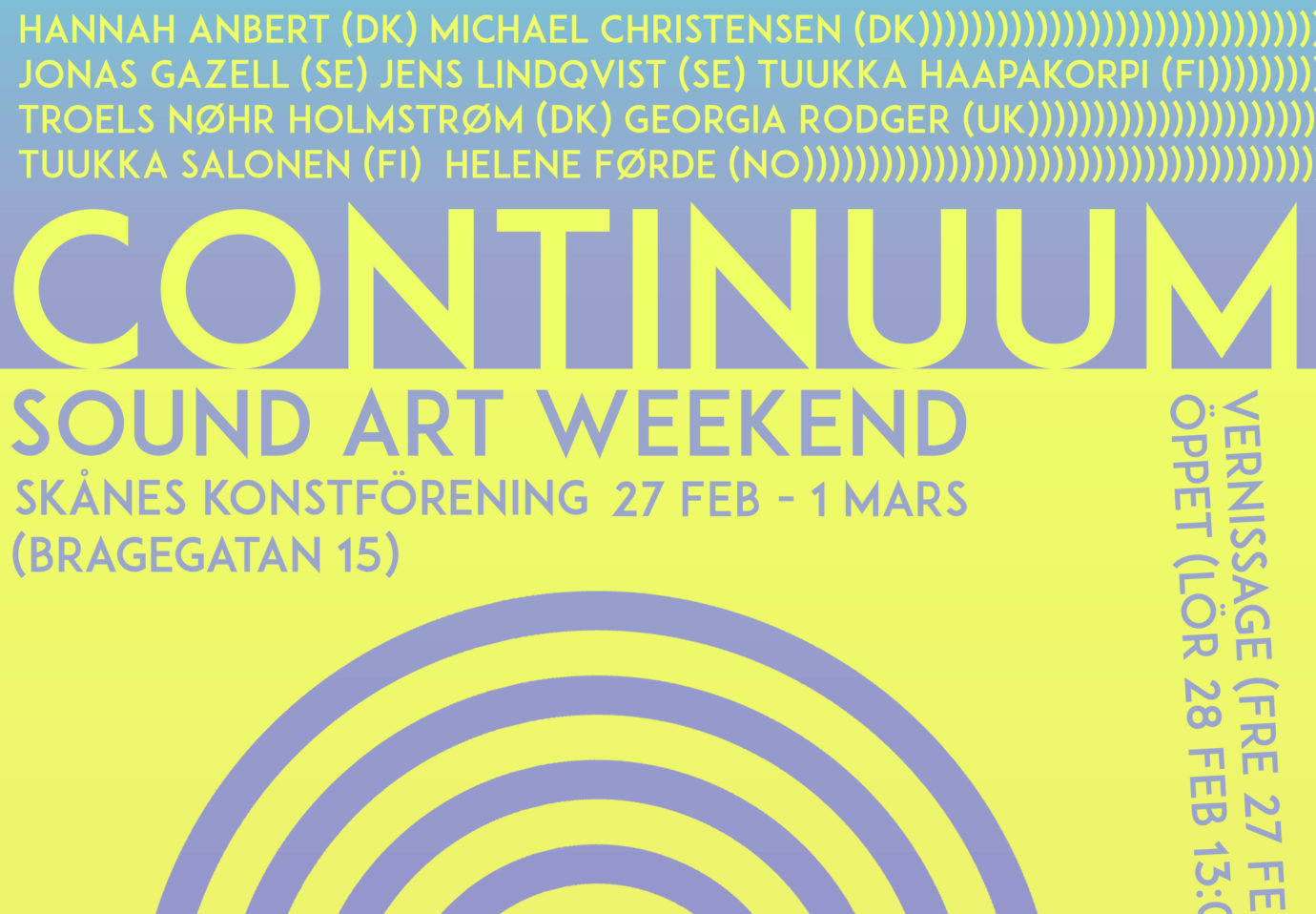 Stop, look and listen. An increased sensitivity and attention to sound. Deciding how to listen determines what we hear.
Continuum: Sound Art Weekend is a three-day exhibition exploring sound in the visual and mental dimensions. Nine artists from five countries challenge the role of sound among our senses through sculpture, performance, recording and installation. The exhibited works range from an improvisational choir, inaudible infrasound of low frequencies and noises of everyday life set against fragments of an inner cacophony.
During the exhibition an album of sound works from the artists will be released on vinyl 12″ and digital download.