Youngjae Lih and Saodat Ismailova: Absence that fades after a while
Sept 13 – Oct 13, 2019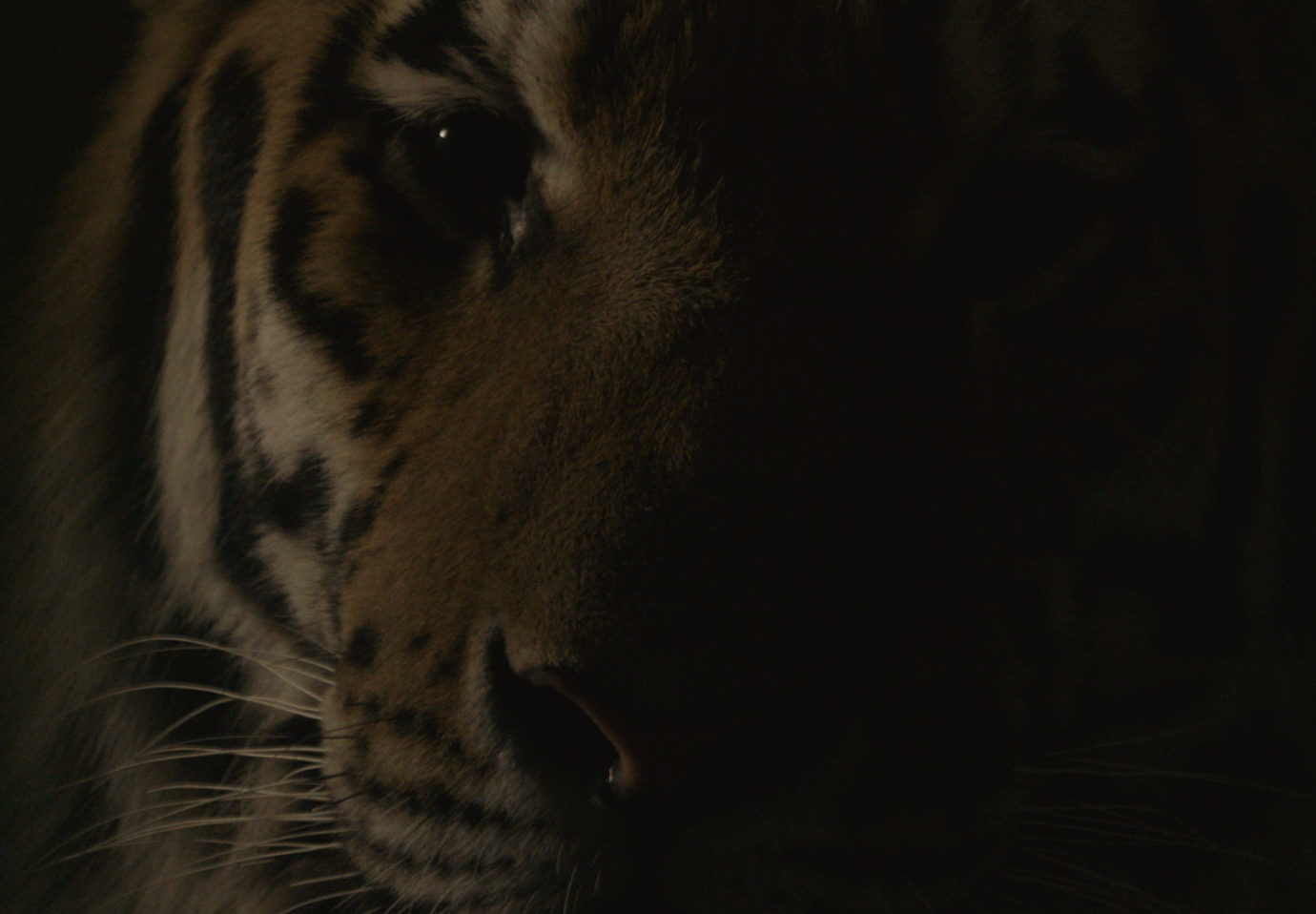 Youngjae Lih and Saodat Ismailova: Absence that fades after a while
September 13 – October 13 2019
Opening: September 13, 6-9 pm
Malmö Gallery Night opening hours (September 28): 6 pm till midnight.
Special event for Malmö Gallery Night: Jupiter Child performance, 8 pm
In Absence that fades after a while, Youngjae Lih and Saodat Ismailova's works, as well as Jupiter Child's performance, make the audience travel far and deep into a physical and emotional understanding of time as multiple and random, as extinction, destruction, pain, measure, rhythm, taping directly into our political and technological bodies. 
Youngjae Lih's emotional and perception-altering installation Multiplicity to Singularity, then Singularity to Multiplicity explores history as natural duration measured by light frequency, with sound, abstraction and instruments meant to represent nature's rhythms. It stems from the way in which two industrial producers of color filters, Lee and Rosco, have coded the visible world in shades of light and colour, all meant to "perfect" the perception and representation of all our surrounding worlds, from the natural to the architectural. As the artist writes, "the installation explores the relationship between sound and space by staging the labeling system for optical filters together with its corresponding sounds  generated by the fugue technique." In music, the fugue is a procedure of imitation. Dissociative fugue is a form of temporary amnesia, where personality and memory are lost for a few months, and sometimes replaced by a newly created identity. Lih crafts a third way, of personal abstraction and technological representation of nature, one which is minutely coded and scripted, yet allowing of loss, randomness and accident. 
In parallel, The Haunted (Saodat Ismailova's video and sound installation, with music composed by Camille Norment) refers—through its theme, visual and sound components—to extinction, ritual remembrance, the mnemonic devices of consolation, and the power that words speaking a certain absence have in the important process of un-forgetting. As Ismailova declares in an interview, The Haunted started not from image but from words, from a text that she wrote to the soul of the last Turan Tiger, working for the first time in Uzbek, her native language. The filmic narrative of The Haunted, as well as its fantastic sonic component, searches for the extinct animal inside the 20th century history of the places and the people that revered him, all left at the mercy of empires.
The artist writes: "I have been discovering an archetype of an ancestor throughout the years, when finally passages of epic stories, tales, oral stories, and dreams came together into the figure of a powerful feline. A tiger that is embedded in my body, an unknown entity as part of my being walked out from the collective memory of people in Central Asia. The Haunted is an attempt to reconnect to a lost knowledge, a forgotten ancestor, and a land that once existed in harmony." 
A special event for Malmo Gallery Night completes Absence that fades after a while. 
On September 28 at 8 pm sharp we welcome performer Jupiter Child, crossing the bridge from Copenhagen with Stories&Moods, a spoken word performance to be treasured in the movement of that long night. 
Stories&Moods will be further detailed in its own event text, but in the meantime, here are some words from Jupiter Child: 
"In a collection of poems folded in nostalgic childhood memories  and other stories, told in diverse poetic moods, I strive to release the lingering residuals of postcolonial heritage that shaped my identity and set the foundation for the waking and reinvention of my black consciousness."
Artist bios
Youngjae Lih was born and raised in Seoul, South Korea and now lives and works in Malmö. Previously, he studied and worked as an electronic engineer in the semiconductor industry. Whilst working, he kept exploring different fields and decided to finally turn his passion for art into a profession in 2010. He has shown his work in various countries: Sweden, Norway, Germany, Italy, Belgium, Japan, China and Korea, as well as presented his work in conferences and festivals programmes. www.youngjaelih.com 
Saodat Ismailova was born in 1981 in Tashkent, Uzbekistan and is one of the representatives of a new generation of artists from Central Asia who came to age in the Post-Soviet era and have established cosmopolitan artistic lives while remaining deeply engaged with their native region as a source of inspiration. After graduating from the State Art Institute of Tashkent, she has been granted several residencies, such as Fabrica in Treviso, Italy, DAAD in Berlin, and OCA in Oslo, all resulting in award-winning films. The Haunted premiered in her solo exhibition at Tromsø Kunsforening in 2017 and Ismailova has presented her work at the Central Asian Pavilion at the Venice Biennale, 2013, Brooklyn Academy of Music in New York, and Musée du Quai Branly in Paris among others. In 2018 she graduated from Le Fresnoy – France's National Studio of Contemporary Art in Tourcoing, France. Ismailova is currently working on a project dedicated to Ancient Letters, the oldest existing documents on the now extinct Sogdian language. 
Curators: Simona Dumitriu and Tawanda Appiah
Installation technician: Linus Svensson 
Thank you for your support: Inter Arts Center