Artist Talk – Play: A Third Space Experiment
4 dec 2021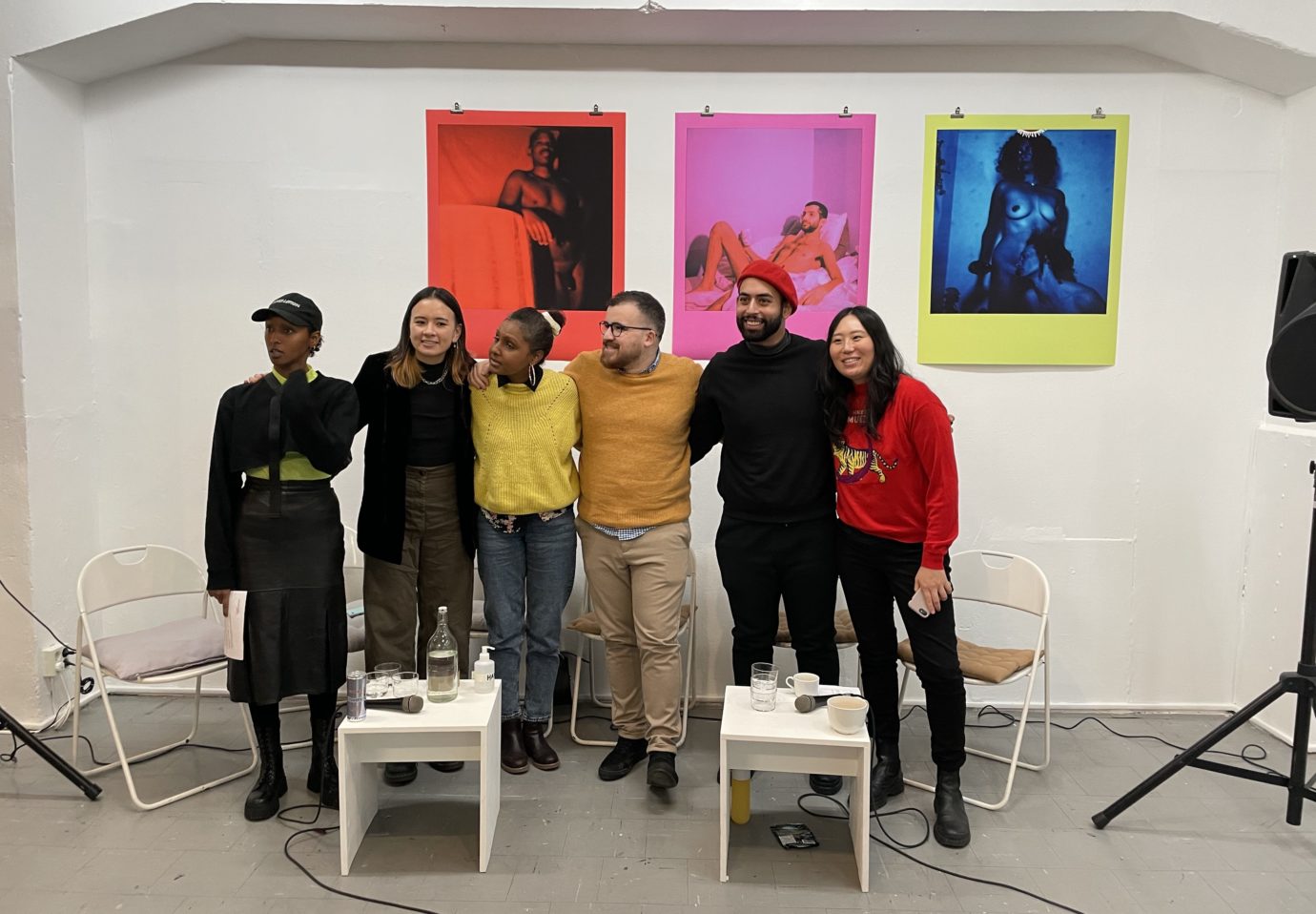 Artist Talk – Play: A Third Space Experiment
with Filson Ali, Halima Handulleh, Daniel Jaghobi, Mikaela Karlsson, Abbas Sbeity
Dec 4th, 14:00–15:00
At Skånes konstförening and on Zoom
The conversation is held in English.
In this conversation, the artists of Play: A Third Space Experiment will be in dialogue with Skånes konstförening's curator C. Grace Chang. This exhibition is the result of the 2021 edition of Third Space Residency, which focuses on Skåne-based QTBIPOC artists. During eight weeks, the artists worked with the idea of "play" as a theme, participating in a series of workshops run by Dr. Temi Odumosu, Cia Kanthi, and Khamlane Halsackda. Filson Ali, Halima Handulleh, Daniel Jaghobi, Mikaela Karlsson, Abbas Sbeity will talk about their artistic practice and the collective process of the residency, as well as the ways in which they approached playfulness from different perspectives.
Artist Bios
Filson Ali is a writer, filmmaker, and producer who worked as a photographer before entering the film world. She received both her BA in photography (2005) and MFA in film studies (2017) from Long Island University. In her work for the residency, she uses conceptual photography to create inclusion using the whimsy of a child's point of view.
Halima Handulleh (b. 1988, Mombasa) is a queer multimedia artist based in Malmö. Their work focuses on threading known pieces of their ancestral history in an attempt to fill in the gaps. Though they are primarily a visual artist, they are currently steering their practice more towards sound and other media.
Daniel Jaghobi (b. 1994, Gothenburg) is an engineer and self-taught photographer based in Malmö. From surreal landscapes to dreamy nude portraits, Daniel does not cement himself into a particular genre within the photographic medium. Instead, his curious drive pushes him to explore the physical world and interpret it in an otherworldly way.
Mikaela Karlsson (b. 1995, Torrence, USA) is an artistic researcher and urban planner. She works with complicity and points of contention by finding comfort and coherence in queer space. In her work, she explores alternative methods for urban planning and focuses on subverting space, performativity, and community.
Abbas Sbeity (b. 1991, Beirut) is a community– and human-centered researcher, designer, and facilitator based in Helsingborg. Abbas is a cultural producer with experiences in Lebanon, Egypt, the USA, and Europe. He is passionate about bringing the community into creative processes through participatory art and design practices.