Nausea by Oona Libens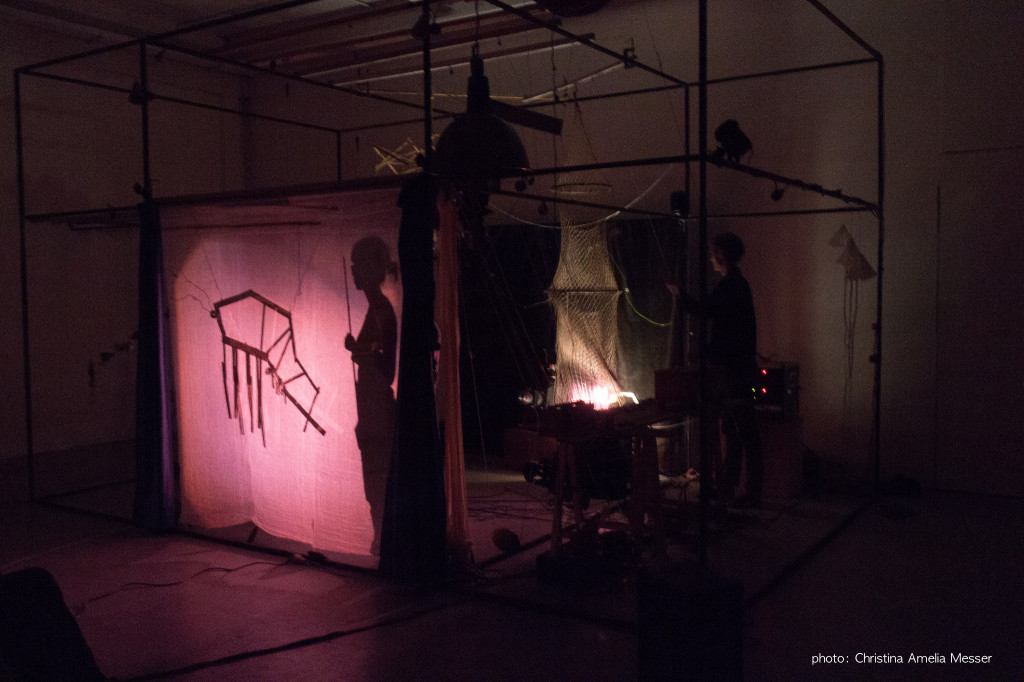 Nausea spelas lördag 17e okt kl 16.00 och 20.00, söndag 18e okt kl 14.00 och 16.00
Föreställningen ges på lättförståelig engelska och riktar sig till barn och unga så väl som till nyfikna vuxna.
Längd: 30 min / Fri entré
Oona Libens som leder performance och skuggteatergruppen Teatro Dondolo har producerat en populärvetenskaplig skuggspelsdokumentär om havet – Nausea. En föreställning med skuggor, projektioner och reflektioner som är inspirerad av fantasmagorier – de allra första "film"visningarna, med många manuella specialeffekter. Föreställningen sköts av två "skuggspelare" och är en mix av fantasi och fakta med räksångerskan Elsa Hoffman i huvudrollen.
Nausea har tidigare visats under ett residence 2014 i ett gammalt fiskebruk i Nord Norge, Kråkeslottet. www.krakeslott.no
Våren 2015 spelades den på ett konstnärsdrivet galleri i Gent, Croxhapox. www.croxhapox.org
Mera info om Oona Libens och Teatro Dondolo
https://teatrodondolo.wordpress.com/
Föreställningen är en del av Skånes konstförenings program under den Bästa Biennalen
http://bastabiennalen.se tillsammans med Det postapokalyptiska hantverkskollektivet Babels Rehab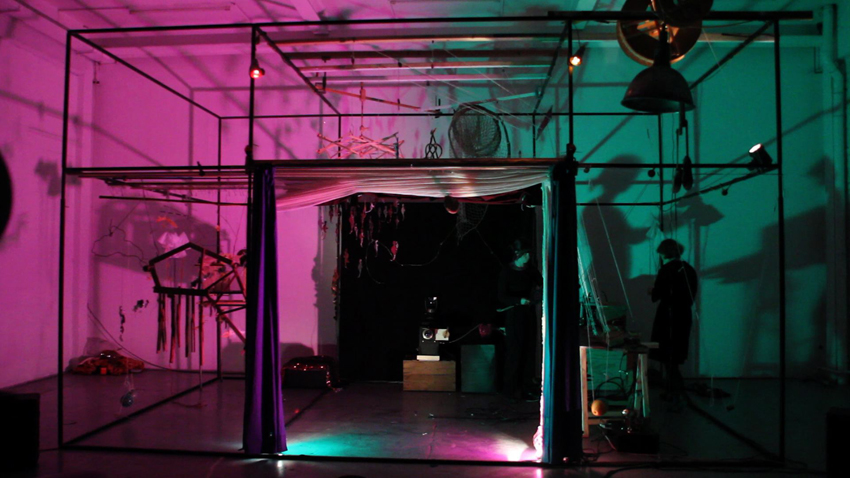 Oona Libens is the artist director of the performance group Teatro Dondolo – producing a popular shadow documentary about the sea – Nausea. A show of shadows, projections and reflections inspired by phantasmagoria – which is the term for the first so called "movie" screenings, including hand-made, manual and analog effects. The show is performed by two "shadow actors" and is a blur of fantasy and reality with the main character – Elsa Hoffman a scrimp singer.
Nausea has been shown in Norway and Belgium.
The show is in comprehensible English.
The target group is children, young people and curious adults.
Photo: Torben Huss
Duration: 30 min
Free admission
More info about Oona Libens and Teatro Dondolo
https://teatrodondolo.wordpress.com/
The performance is part of Skånes konstförenings program during Bästa Biennalen
http://bastabiennalen.se together with Det postapokalyptiska hantverkskollektivet Babels Rehab