– You are the best cook in the universe, my love! – You are so sexy, my love!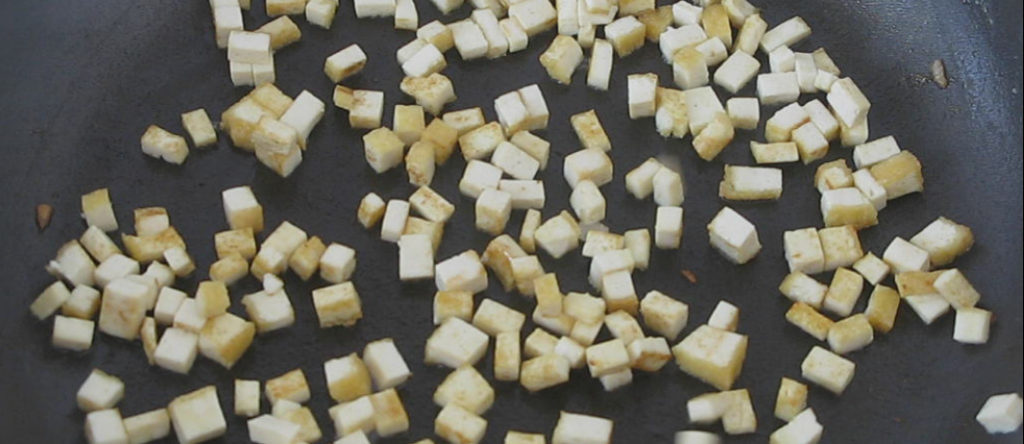 – You are the best cook in the universe, my love!
– You are so sexy, my love!
Simona & Ramona (aka Claude & Dersch)
Saturday October 21, 19:00, 2017
Free admission
During one evening at Skånes konstförening the artist duo Simona & Ramona will hold a performance as the culmination of their time spent on a residency organized by the group UNICORN – Artists in Solidarity. During the months of August and October, 2017, Simona & Ramona have been in Malmö where they have instigated a series of dinners, as a way of getting to know the local queer community. For their performance they will cook "Smoked Tofu Goulash" as a response to the food and thoughts people have shared with them. Participants will have a glimpse at the retelling of their love, just like it was a long, long time ago when Gertrude Stein wrote to Alice B. Toklas a poem filled with the lust for her expressed as domestic gluttony. The performance will be one hour long, followed by dinner and a video projection.
Dinner statement from the artists:
Menu: Smoked Tofu Goulash (Stew) (vegan)
*change of menu: we chose to not prepare the Tofu Pot Pie after all. Instead your senses will be treated to the delicious smells and sounds of Smoked Tofu Goulash (or Stew), a blend of potatoes (some of them sweet), tomatoes, peppers, paprika, the aroma of cumin, discreet garlic, all topped by the smoky comfort of tofu.
Sometimes it doesn't matter what you cook. Just as long as everybody's tolerant to the ingredients, or they don't mind them, food is just a simple situation that changes daily according to the seasons, the means and the company. But sometimes food is the territory where sadness comes to life.
When we arrived in Malmö we though to get ourselves invited to dinners, as a way of meeting local queer persons but also as a way to save a bit of money on food, why not? The dish we will be making is also a response to the food and thoughts people shared with us.
We often find ourselves writing about the food we eat, make poems filled with the flavors of discounted goods in the Lidls, Kauflands and Aldis, in the Tescos and Billas of the European universe which we now get to explore thanks to our European Union membership. It sort of retells our love just like it was a long, long time ago when Gertrude Stein wrote to Alice B. Toklas a poem filled with the lust for her expressed as domestic gluttony (not vegetarian, alas!):
"We drink wine and we make well we have not made it yet.
How often do we need a kiss. Very often and we add when tenderness overwhelms us we speedily eat veal.
And what else, ham and a little pork and raw artichokes and ripe olives and Chester cheese and cakes and caramels and all the melon. We still have a great deal of it left. I wonder where it is. Conserved melon. Let me offer it to you."
Gertrude Stein, fragment from "Love Song of Alice B." (1921)
Or listening to Audre Lorde when she speaks about the separation bridge built by racism, impossible to cross without leaving traces of flesh in the concrete, and about her love for a white woman on the other side of that bridge.
"garden-fresh broccoli two dozen dropped eggs
and a hint of you
caught up between my fingers"
Audre Lorde, "Making Love To Concrete" (1993)
Fingers capture well the smell of fucking, or the strong smells of cooked food, the smokiness, the hotness of onions and garlic, the more discrete aroma of dough or fruits.
The artists on their practice: 
As Simona and Ramona (or as our drag personas Claude and Dersch) our duo work started and evolved from our life partnership and from our joint experiences as queer/LGBTQAI activists, and as queer identities living in the Romanian oppressive, homophobe, heteronormative context.  We are cis, white, abled persons. We use our own bodies and experiences, such as they are, trying to not instrumentalize experiences that are not ours.
We are interested in queer and gender issues, Simona working on related topics from within the contemporary art field and Ramona mixing literary studies with her experience of working/volunteering in feminist groups and anti-discrimination associations.
We are also currently researching on connected issues, such as queer identities in Romanian media and cultural contexts (Ramona) and local lesbian lost herstories from before 1989 (Simona). www.simonaramona.wordpress.com, www.poetrybody.wordpress.com
Skånes konstförenings public program and exhibitions are presented with support from Region Skåne, Malmö Stad, Swedish Arts Council and ABF.