Kristian Berglund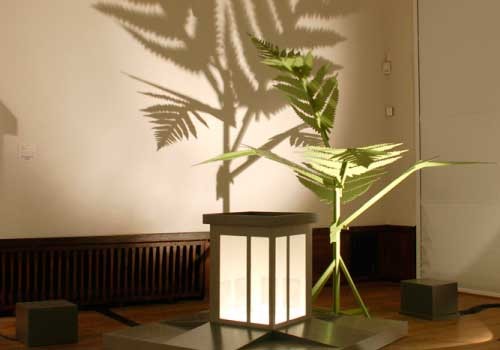 Paranoia, natur och det okända möts i Kristian Berglunds arbeten. Känslan av att något annat pågår bakom vår rygg är en röd tråd i utställningens sammanställning av rörliga bilder och skulpturer.
Kristians känsla för detaljer återfinns i hans utgåvor av minimalistiska böcker. Även här kretsar temat ofta kring naturen.
http://www.kristianberglund.com/
In his artistic practice Kristian Berglund is focusing on working freely with a variety of techniques in his pursuit to give form to experience of reality. Recently his interest in nature and language has had a great influence his works, resulting in new media works combining electronics and sculpture as well as new paintings and print works.
RICKARD DAUN / GET DAUN 5 ÅRS JUBILEUM
Under vernissagehelgen så hänger även 100 stycken av Rickard Dauns affischer uppe i foajén. Rickard Daun firar fem år som konsert/kulturarrangör i Malmö (många kvällar har varit på Skånes Konstförening).
Under dessa år har han oftast gjort affischerna själv till sina arrangemang, här kommer nu 100 stycken av dem visas.
Fredag 23 augusti, 18.00 då det även blir livemusik från Super Jam!